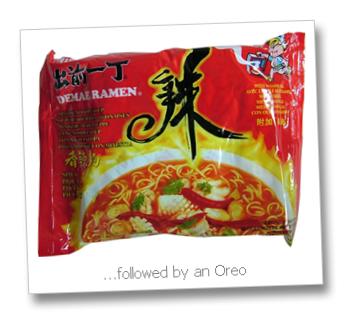 When Emma and I lived in Hong Kong I used to regularly breakfast on these spicy flavour Nissin noodles.  Everyone that came to visit was subjected to a taste of these wee beasties and nobody was ever disappointed. 
I stocked up on them during my last trip to HK for the rugby [ HK Blog ] but today they ran out.  It only took a few minutes of smurfing the web but I finally found them here.  So I ordered 40 packets of them.
Happy days are here again!