I have my own nail gun. It's a little one for doing quite small jobs like pinning T&G to the outside of the OG shed, maybe a light bit of furniture work or attaching a skirting board. What I needed was a kick ass nail gun capable of firing 90mm nails into a rafter and holding up the roof of my new building.
Fortunately – as always – Hodgsons had one.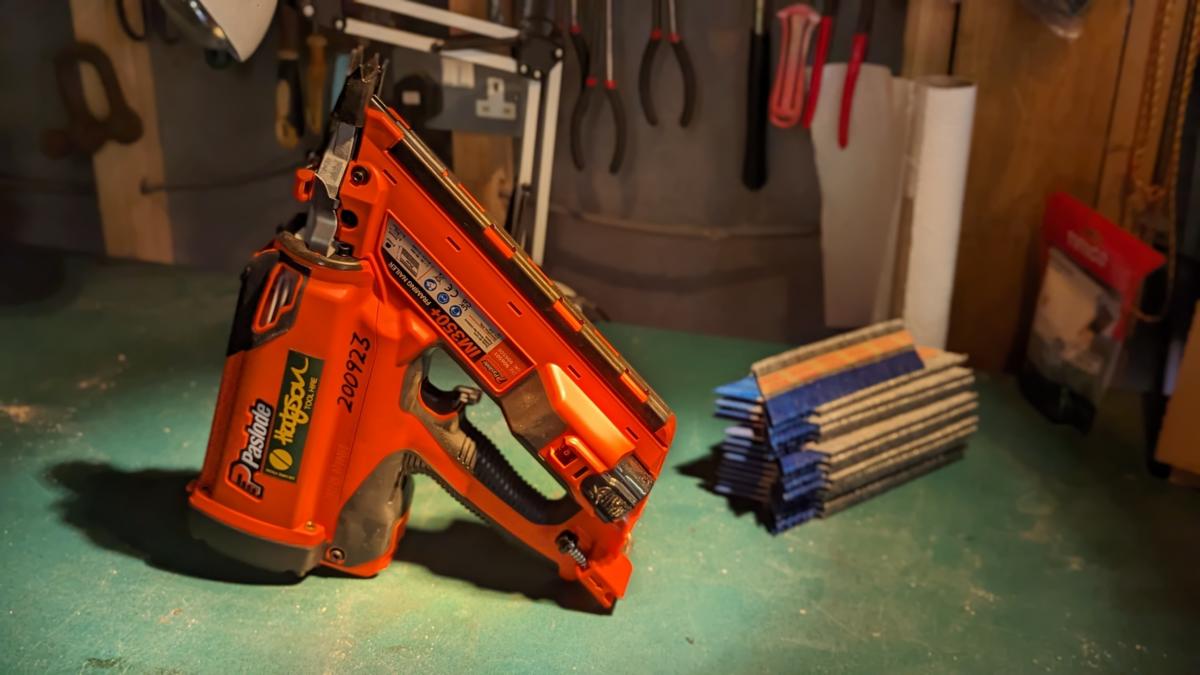 This is by far the best tool I've ever hired. It's heavy, it's loud it's dangerous. It's just every man's dream.
I was almost sad when I had to return it to the hire place. Fortunately I'll probably rent it again when it comes time to putting the cladding up. I could use a hammer but at £24 quid for a days rental why would I bother with a hammer?