A while ago we had a Thai meal with Sarah and Freddie. During the Thai meal Sarah mentioned they were going Karting later in the week and would Oli and I like to go. Oli said he'd like to try it, I was amazed that he'd never done it, so later that week off we popped.
Now I personally am rather a dab hand at this sort of thing as I went quite often during the magic4 days ….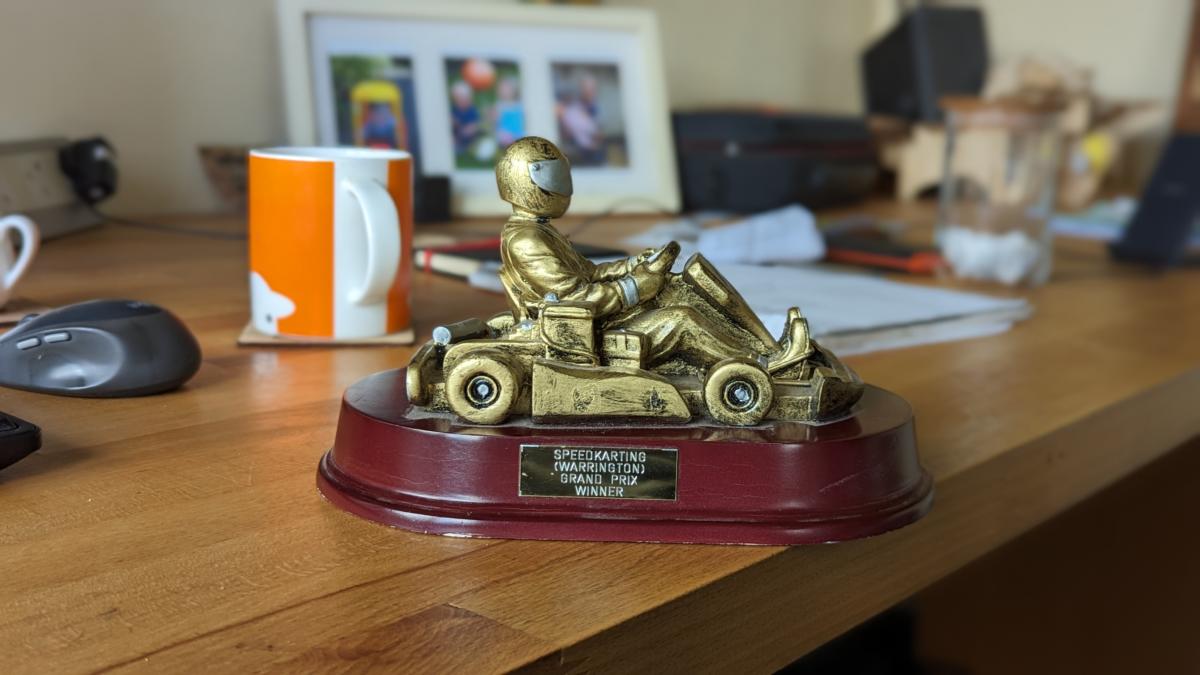 Oli did really well for his first ever go at Karting. I won, of course, but when the lap times came in Oli's fastest lap was only 0.5s behind my fastest lap. I was very impressed with him.
After the karting session Oli was buzzing and asked if he could go again the week after with his mates. Oli organised it. I booked it. The parents went along to watch them and Oli took first place. Got a "gold" medal and everything.