We used to heat our house with heating oil but I always hated it. It smells, it's carcinogenic, it's not environmentally friendly in any way. I finally got rid of it.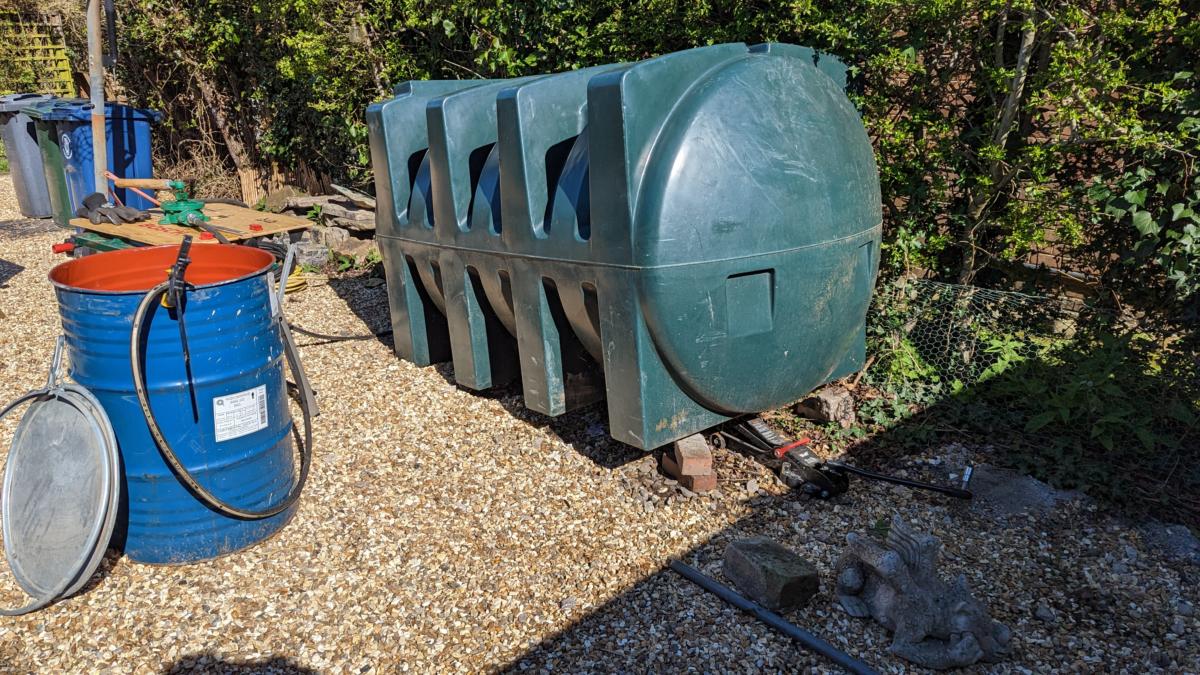 This is me getting the last of the oil out and selling it to my neighbour at a very discounted price.
My plan was to sell it on eBay as they're really quite expensive. However it turns out my tank is single skinned which is really not cool these days. People are still trying to sell them on eBay but nobody is buying so I decided to not bother going down that path.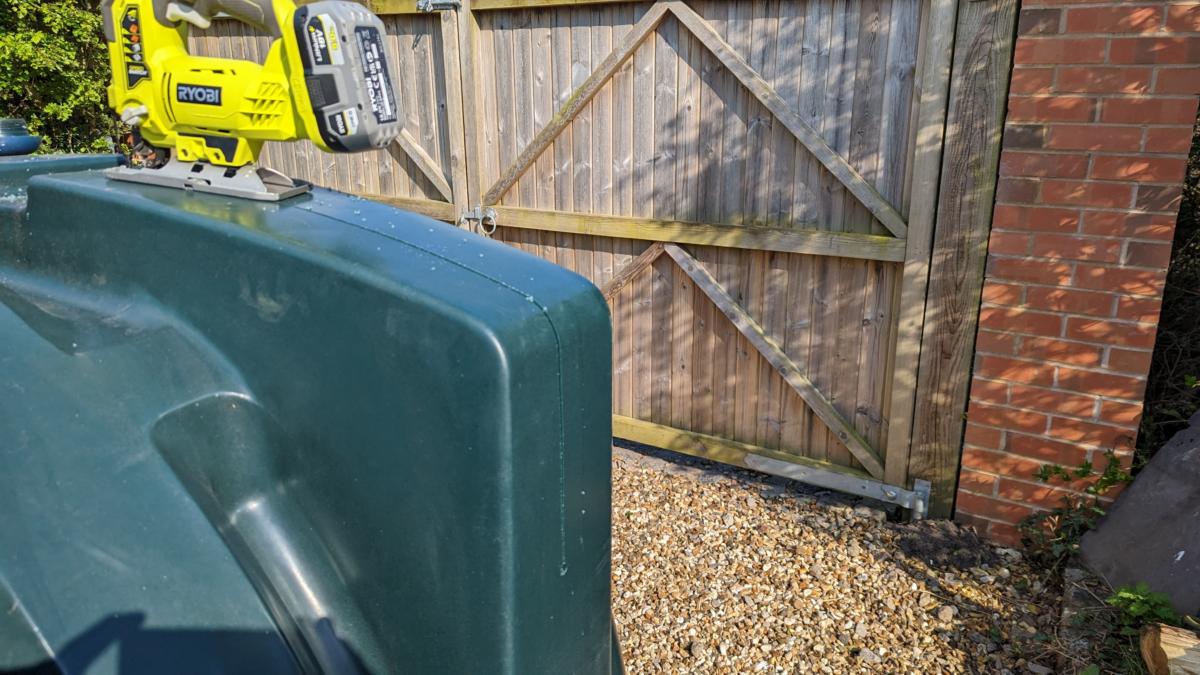 Out comes the trusty Ryobi jigsaw. I only knackered 2 blades during the entire process. Not bad for me.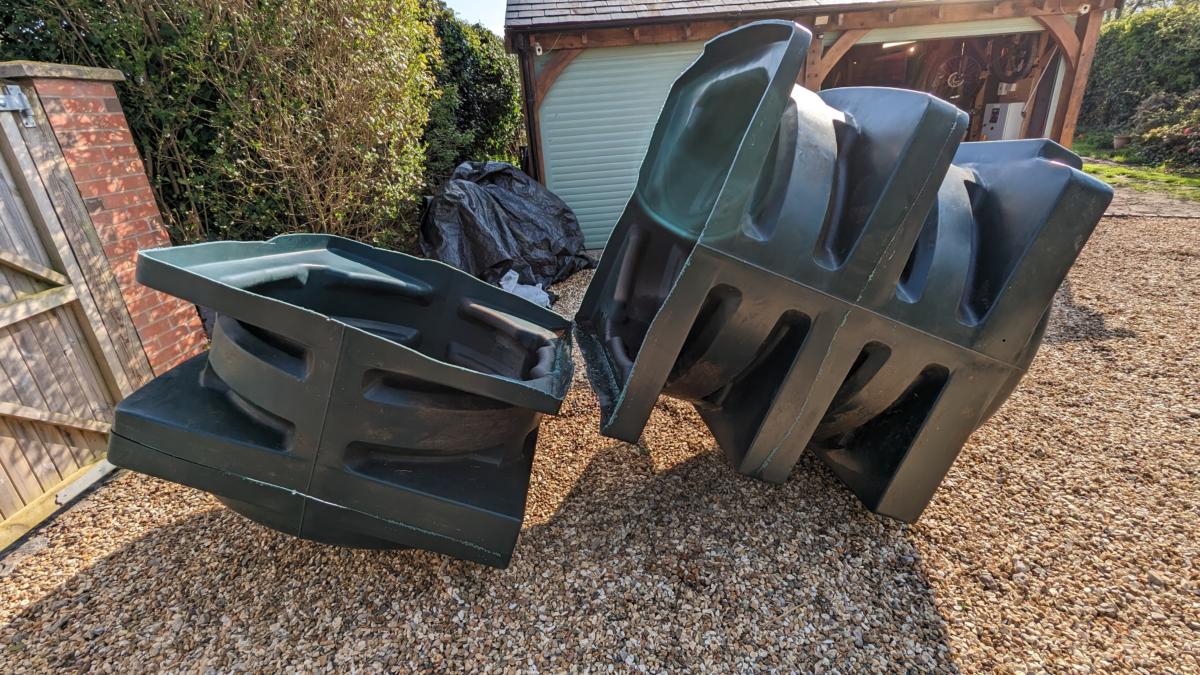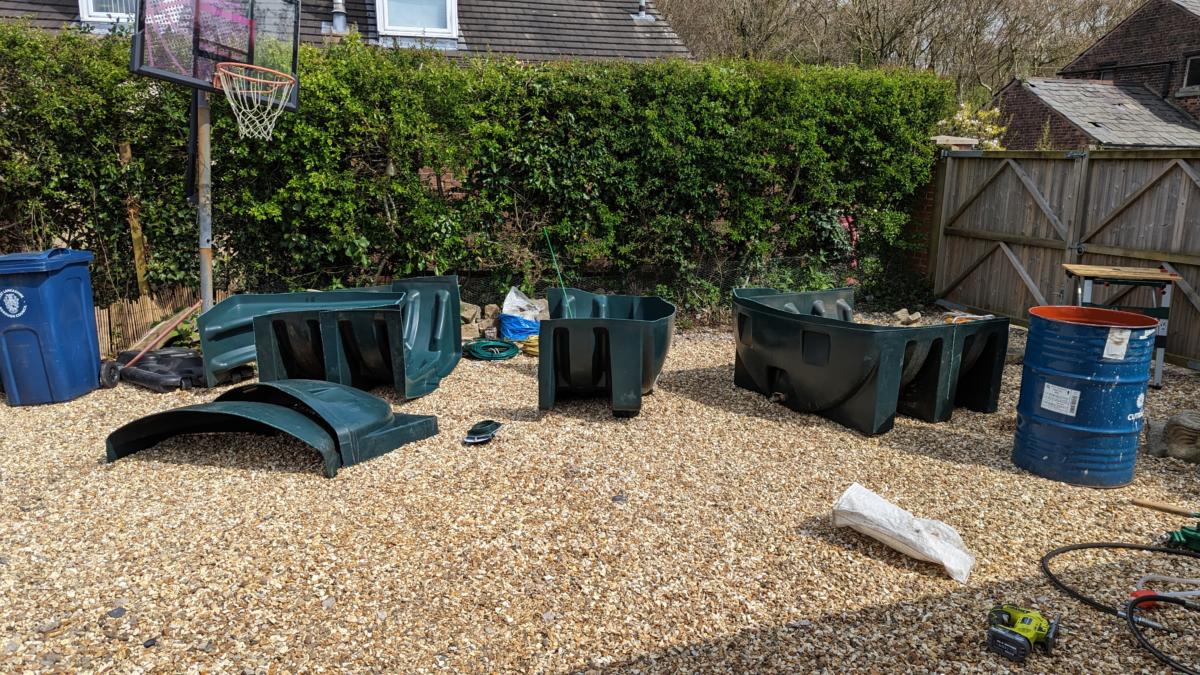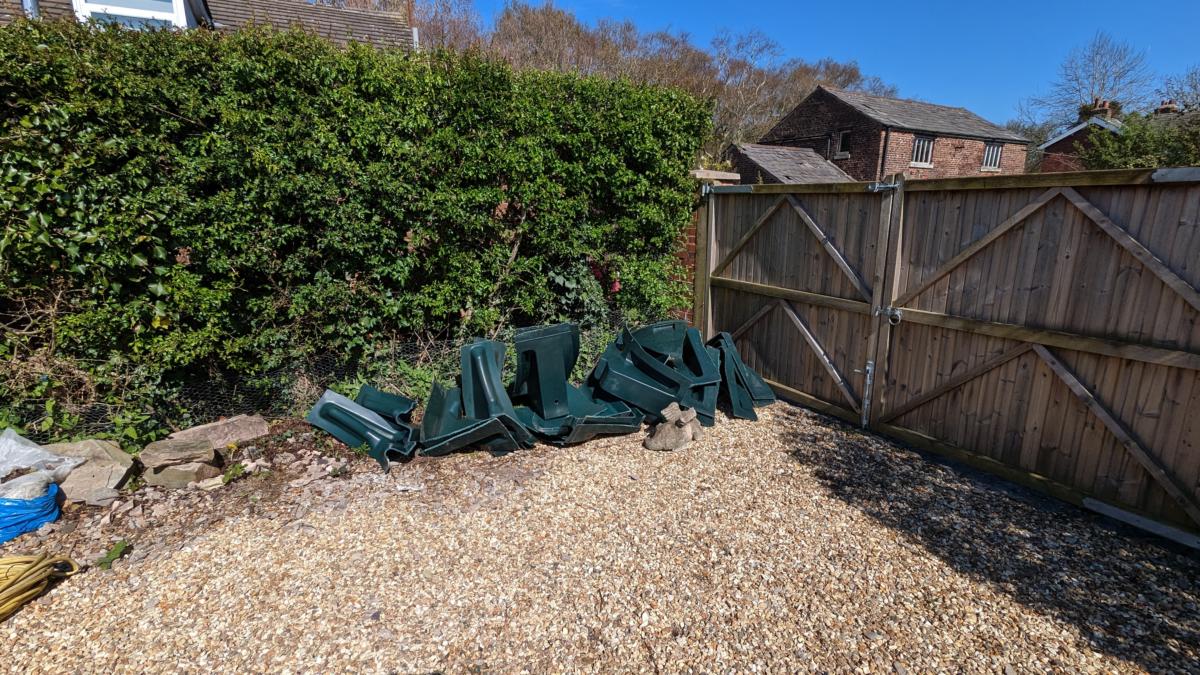 All stacked up ready for the tip. It took me three trips to get rid of everything and even though I jet washed the tank inside and out there was still a minging smell of kerosene as I was transporting it. But finally – after 16 years of putting up with my driveway stinking of heating oil it's all over.