As part of the deal with the property developers building houses around us I was promised a concrete slab. I initially started out asking for a 5x5m slab or smaller. But in the end I thought a 6x6m slab would be more useful for a workshop. So I pegged out roughly where I wanted it.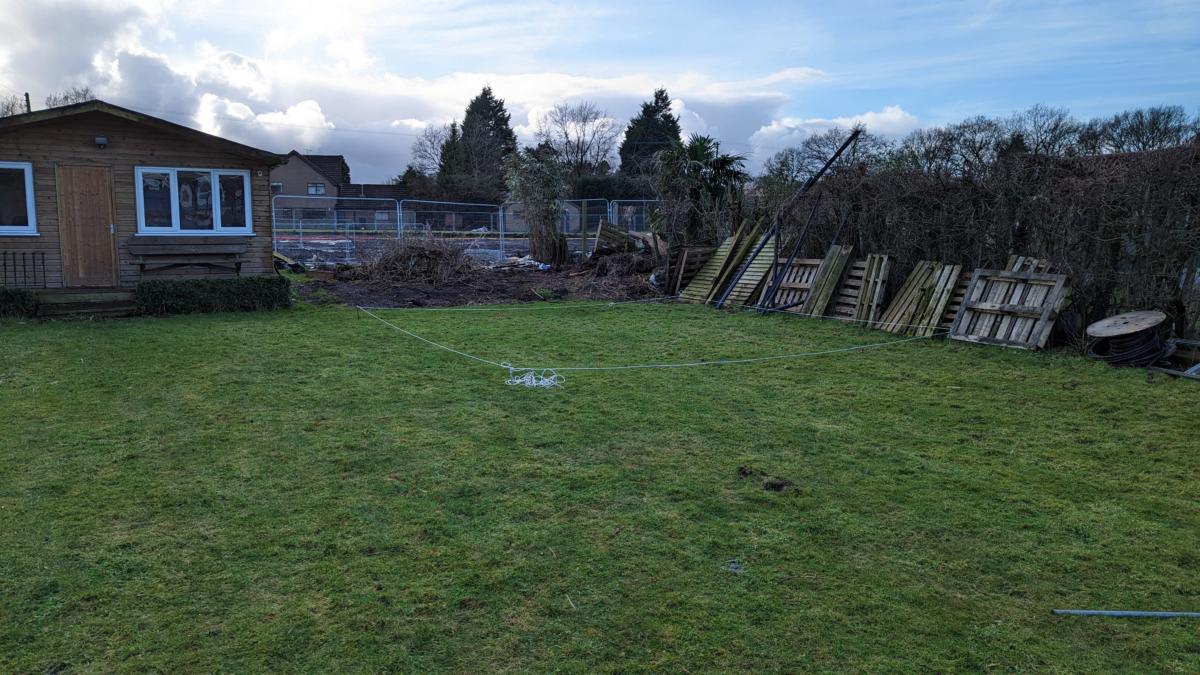 Then the builders came along with their digger.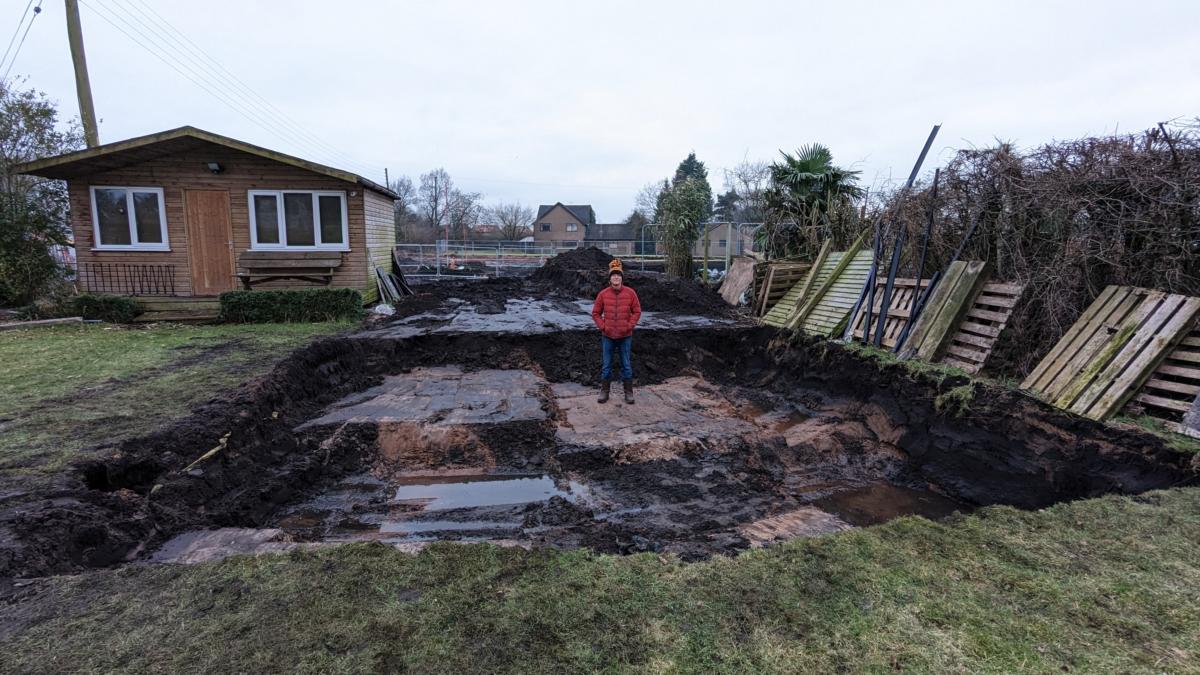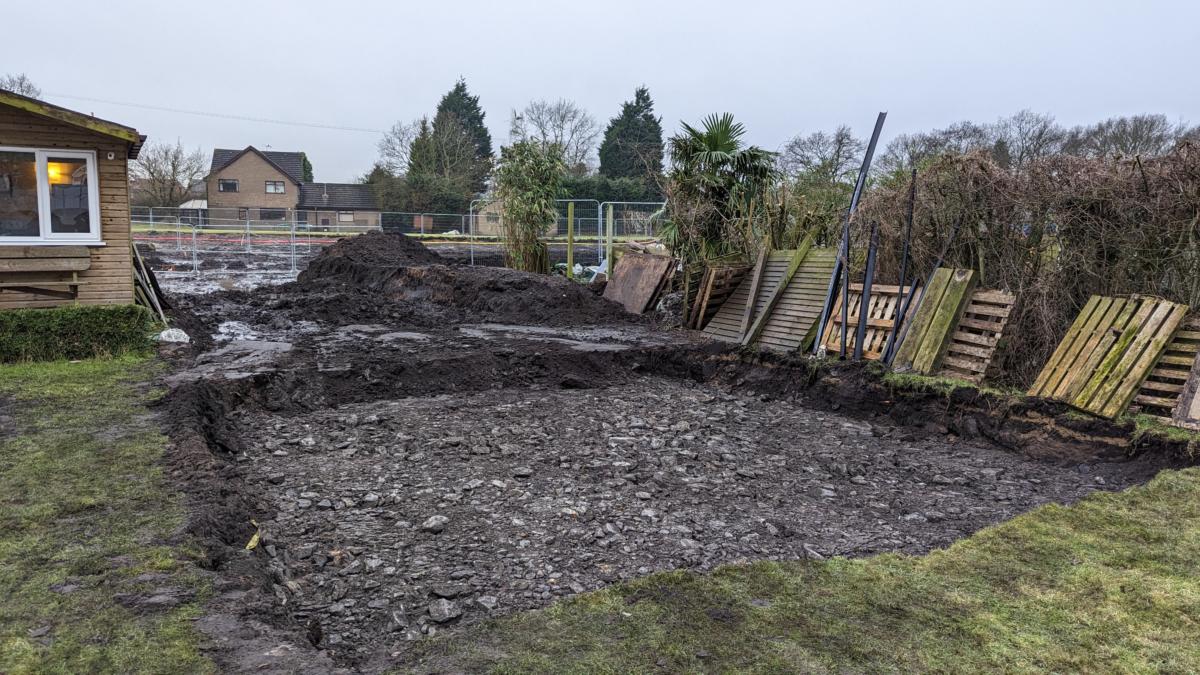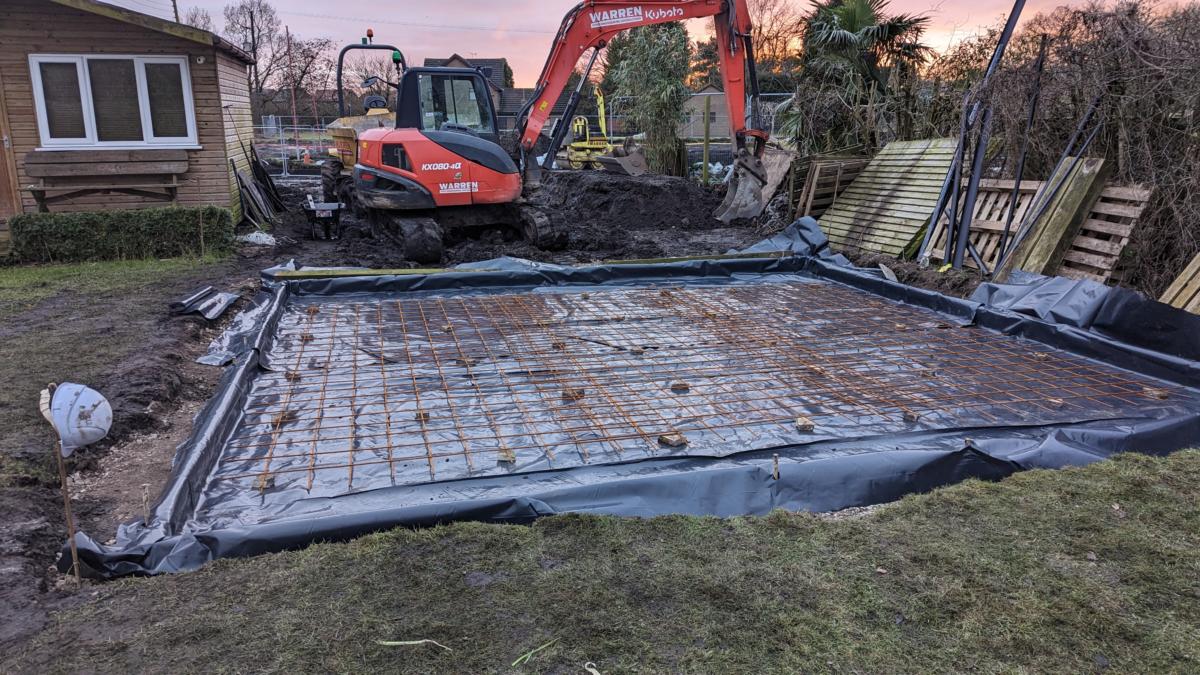 Finally the day came and they poured the concrete. Proper bunch of perfectionists, they did a much better job than I ever could have – but then again they're builders rather than…well, whatever I am. They had levels and machines they looked through to make sure it was the correct height and everything.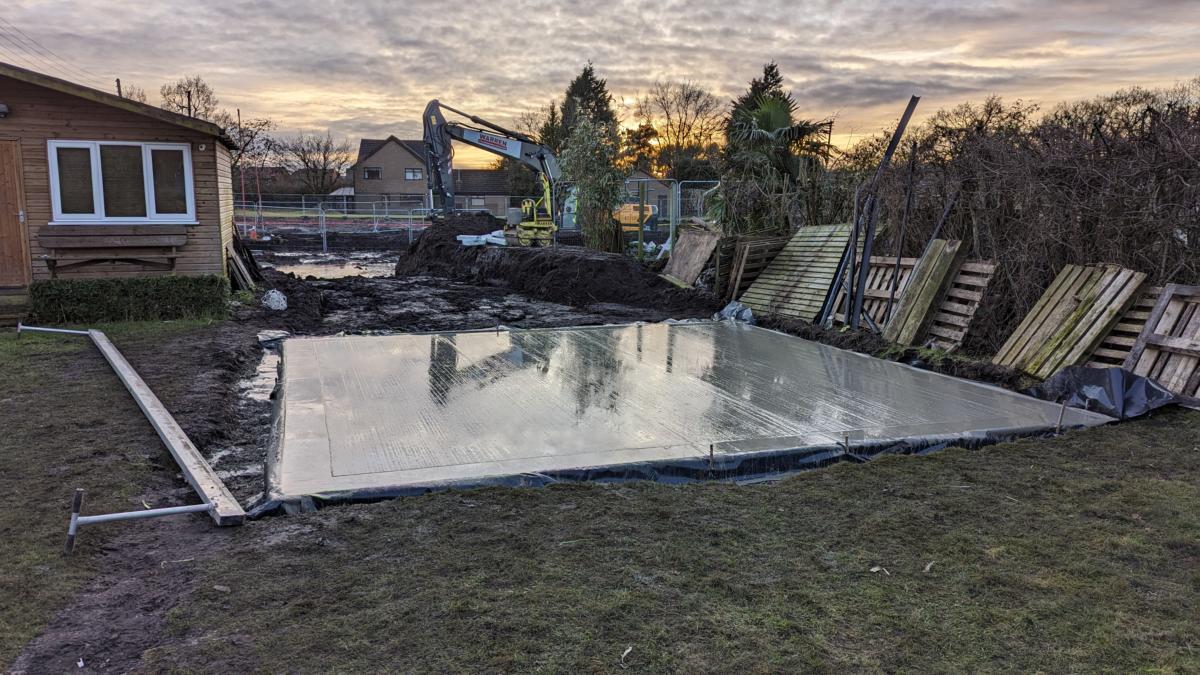 Now I just need to buy some bits of wood and build a workshop.