A long time ago I used to love making pies and would regularly make up a batch of pies to keep me going. I recently felt the pie making calling once more and decided to start with an easy puff lid version. Now, as my darling wife was very eager to point out I would never class this as a proper pie when I'm eating out. It's a stew with a lid. But, one has to start somewhere.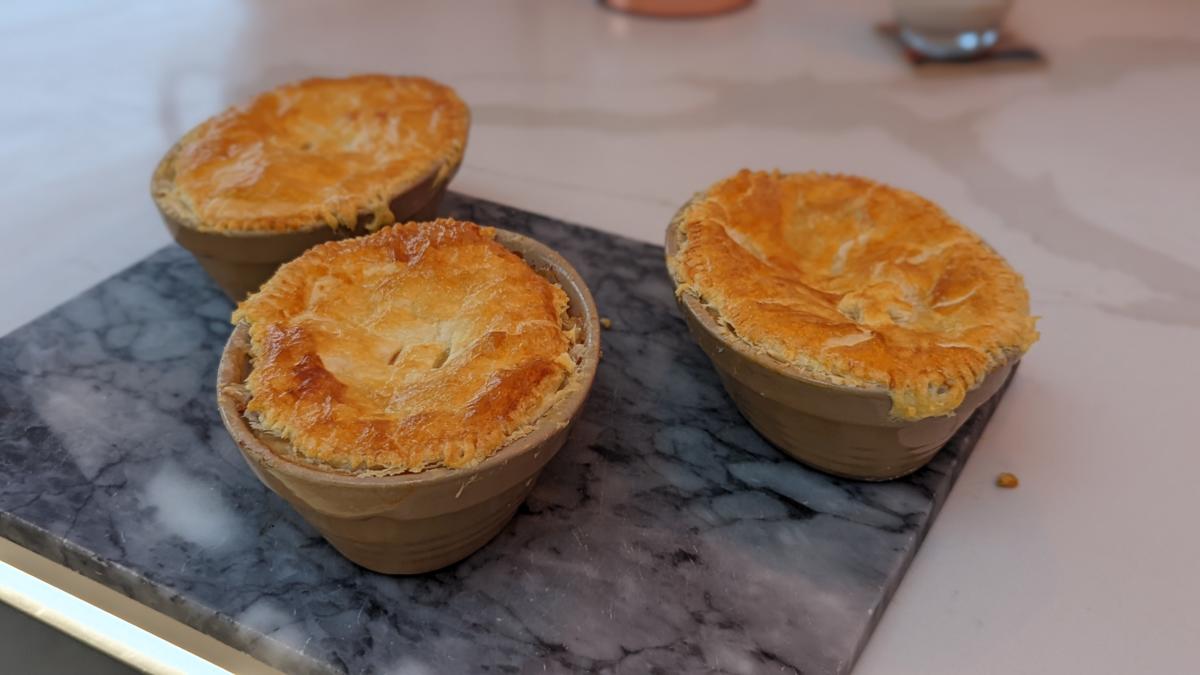 Chicken and sweetcorn, but one also had mushrooms added. Beautiful.
Next up are some proper shortcrust pies.