The day began pretty relaxed. We were only leaving at about 11am so everyone had a lazy morning and made the most of the marina's pleasant toilets and showers.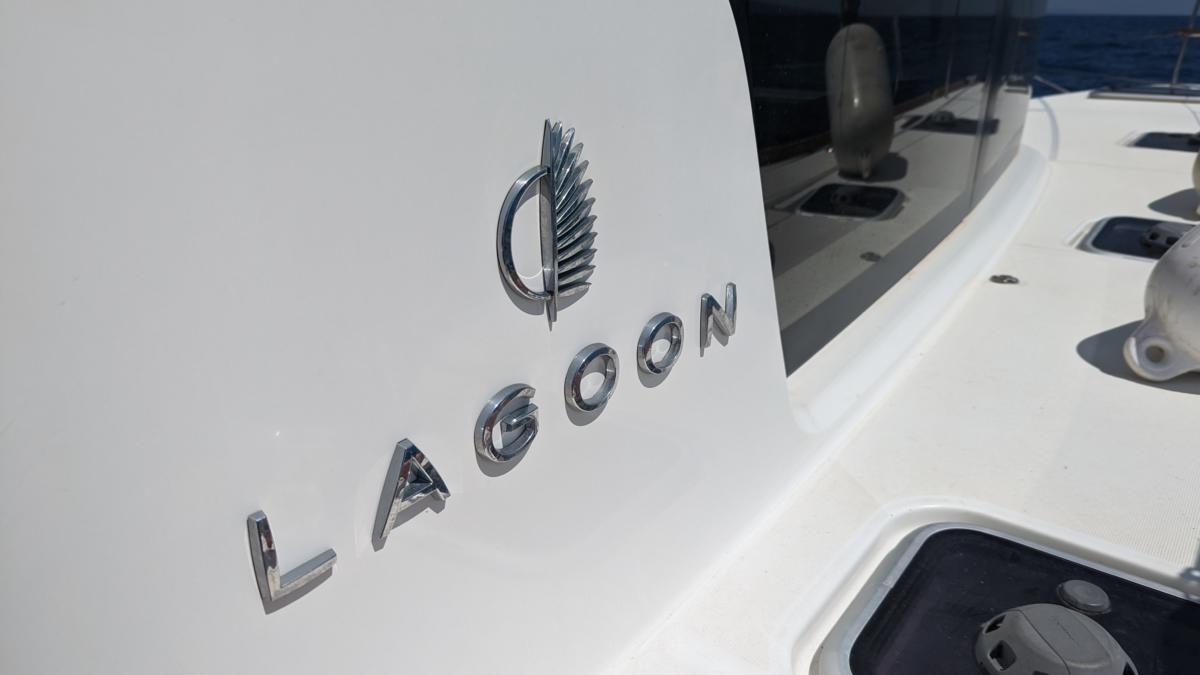 Once again the wind was on our nose so we spent a lot of time under engine but occasionally the wind would shift a little bit and we'd get some extra power from the sails. But for this journey it was pretty rare that we had the engine off.
The final night passage was my least favourite shift of Midnight until 4am but we could again see the Milky Way and since it was my last night shift for the foreseeable future I kinda put up with it.
As we approached Ibiza we started hitting a little traffic!
We then started to catch sight of what I thought was San Antonio…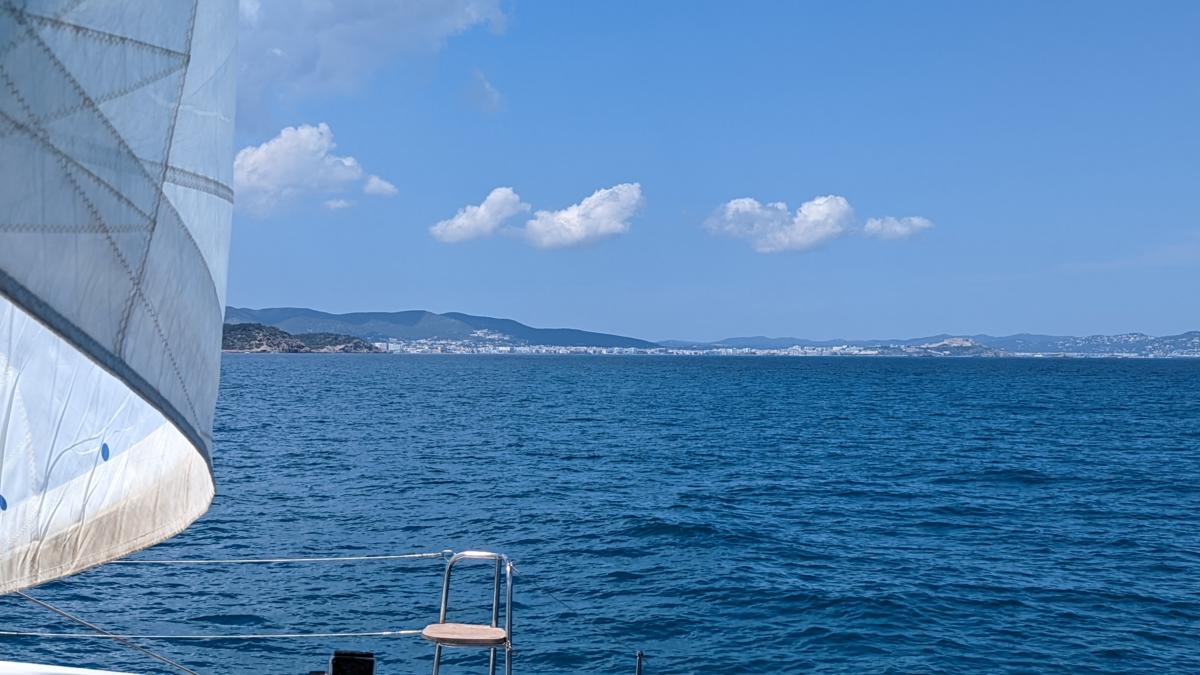 This is where much confusion began. I'd used booking.com to reserve an apartment a few hundred feet from the marina. Whilst we were filling up with diesel I checked on google maps to see how far the apartment was and was told it was a 25 minute drive. Ooops. Not entirely sure why I thought we were finishing the trip in San Antonio – ho hum.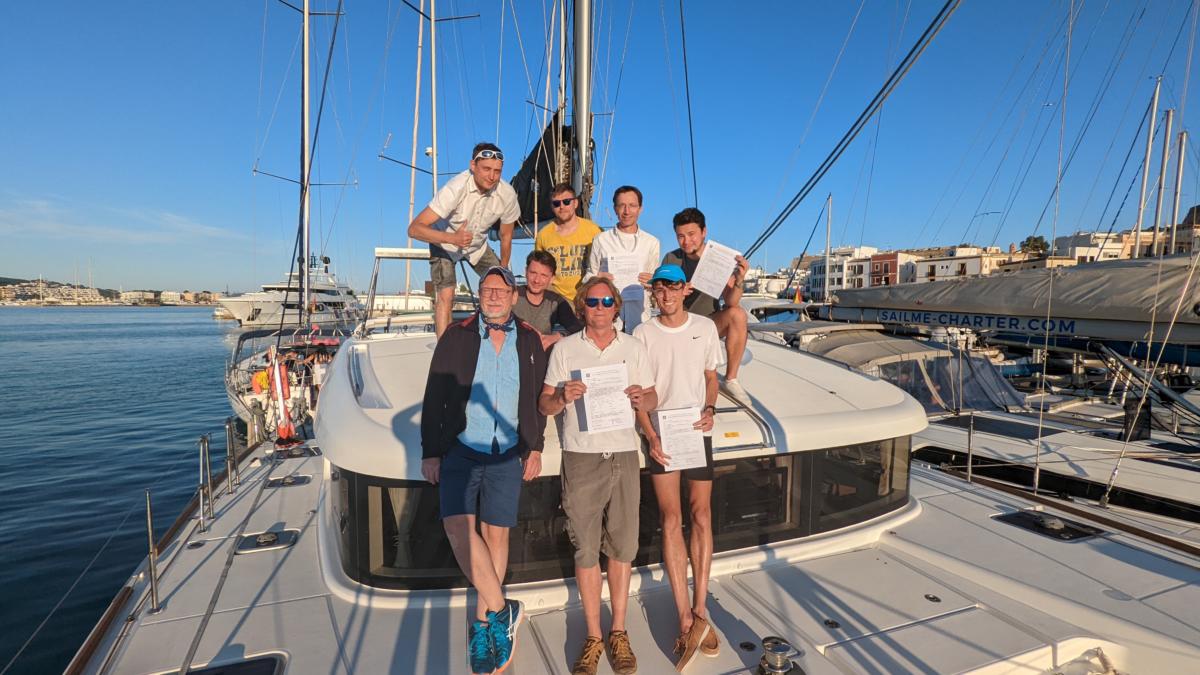 We completed 1314nm with 125hrs under sails and 170hrs using engines.
We then headed into Ibiza Town for dinner where I plumped for some sushi…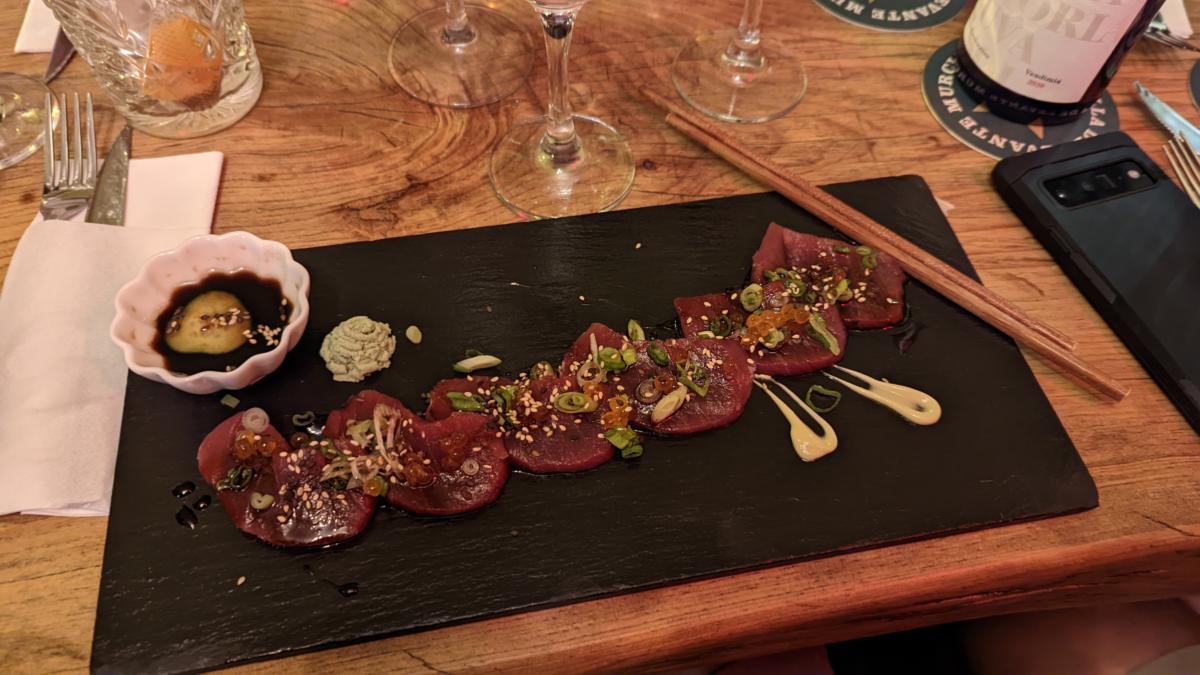 Then we all said farewell, the two Josh's and I got a taxi over to our apartment. We checked in and then went out for more drinks, gin and tonic if I recall, and then headed to bed.
The next day, Saturday, was my birthday so we went off in search of food. We walked past Fatso's thinking it wasn't quite classy enough for a birthday breakfast – but then we were all craving a fatso's breakfast for the remainder of the time in town – and subsequently ended up in Rita's Cantina. I wanted to eat here at some point during the day so it ticked the box and we all enjoyed it immensely.
We then went off in search of jet-ski's. Founds some but had to wait a couple of hours so we went to a nice chill out bar near the beach and sat on comfy sofas drinking beer and watching people play rugby. It was Tulp Bar and is very much recommended.
We then went on a high speed mash across the sea to blow some cobwebs away
Following the jet skis we had another couple of beers in Tulp and then headed to the next tick box tourist event which was watching the sun set at Cafe Del Mar on the West side of San Antonio.
After drinks in Cafe Del Mar we were all dressed inappropriately so popped back to the apartment to get some warmer clothes and we rounded off the night in a Thai restaurant. There was talk of the young 'uns going to a club to dance the night away but there was no way I was dragging my 51yr old body out at midnight. So it was a relatively early night.
Awoke the next morning quite early to find we were almost out of water. Trying to find an open supermarket early on a Sunday in Ibiza is a bit tricky. But eventually found one, bought water, went back to the apartment and packed.
It was as I was packing I started discarding tatty clothes and shoes to lighten my load. So I had to say goodbye to my three-stripes that have travelled the world with me.