Josh, Josh2 and Pawel finally made it to the boat and we managed to fix the topping lift. It wasn't a perfect fix but it was better than using the spinnaker halyard.
We pulled out of Alcaidesa marina which is part of Spain, and drove around the corner to a marina in Gibraltar where fuel is 40% cheaper. Filled our fuel tanks and bought some beers and rum and then headed South across the Mediterranean to Africa…kinda.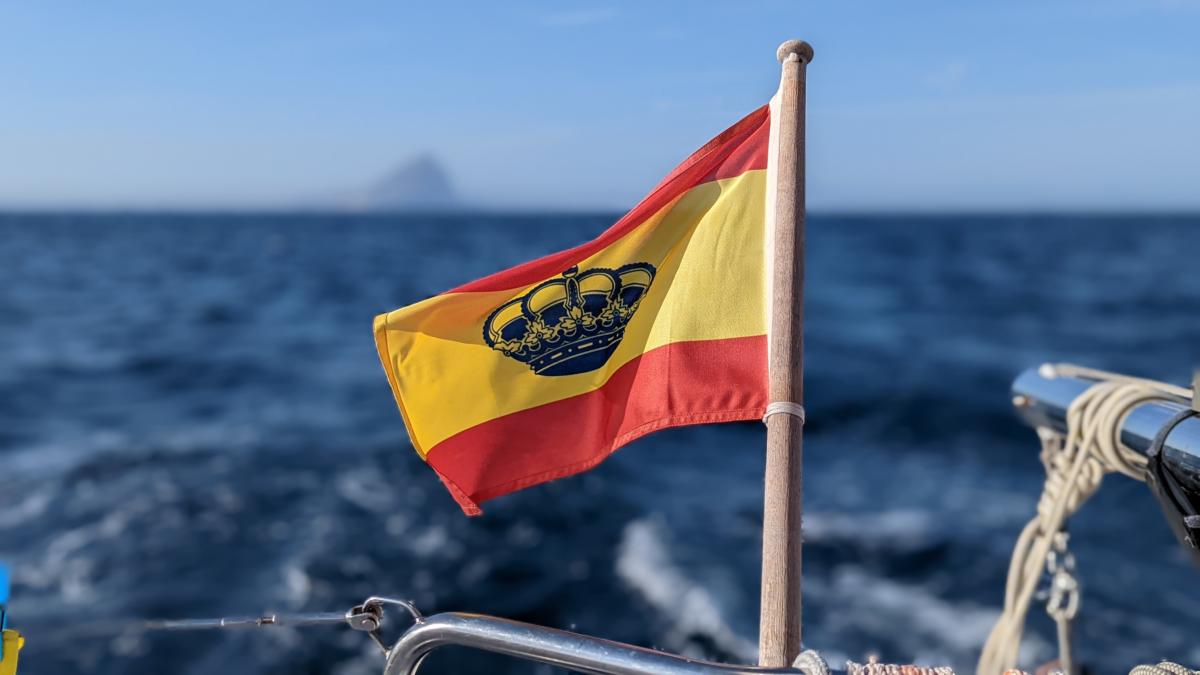 It was a very short crossing, probably a little over two hours, but we were immediately joined by Bottlenose Dolphins and they accompanied us for quite a while. As we were crossing the water we saw a familiar sight.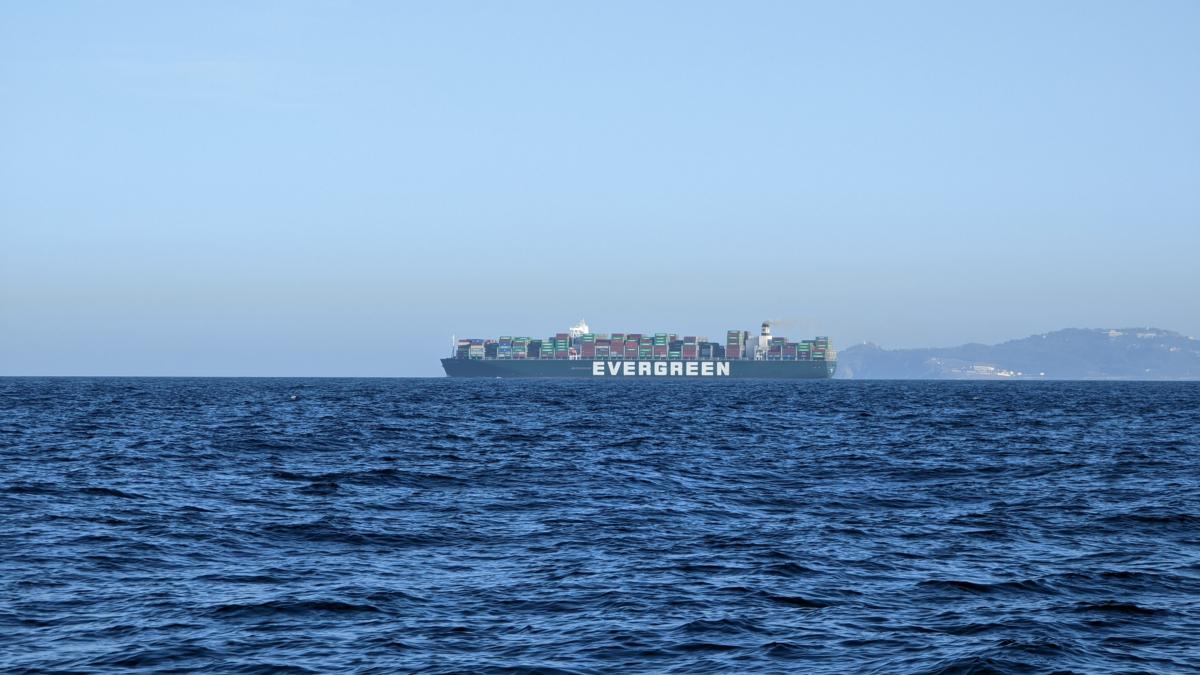 The sun was setting as we approached Ceuta and a tanker ship was in the right place at the right time.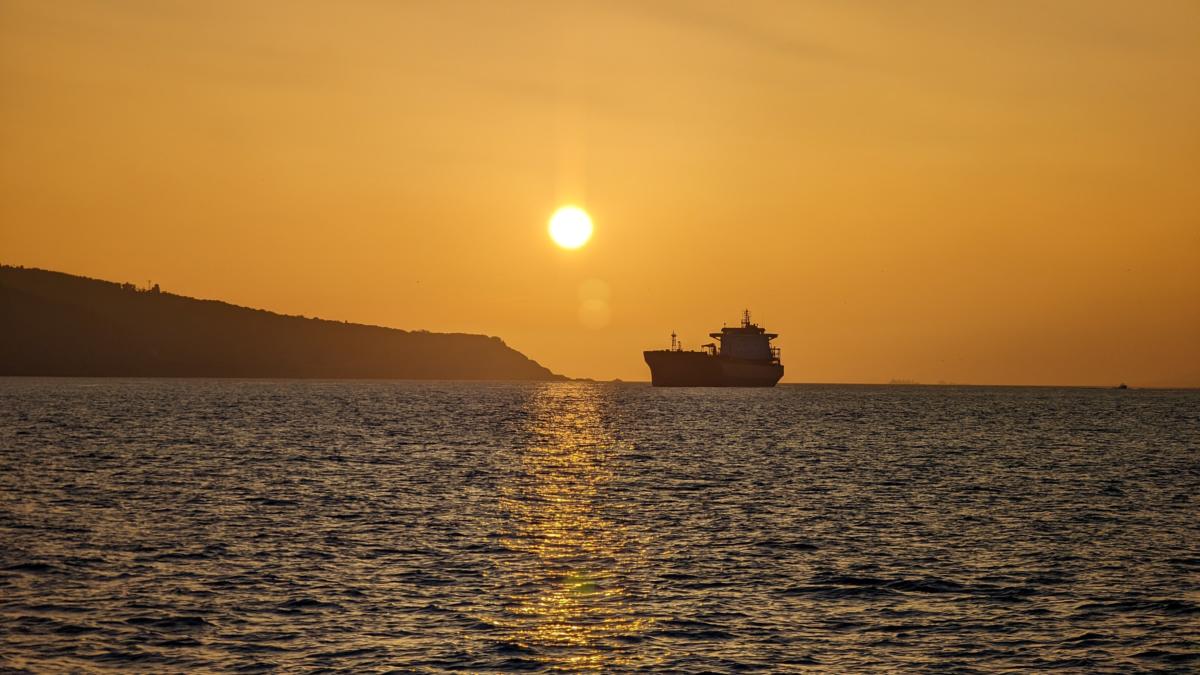 Ceuta is part of continental Africa in much the same way as Gibraltar is part of mainland Spain, and just as Gibraltar remains a little part of Britain, Ceuta is a little part of Spain. So we went ashore and found a fantastic little Tapas place where we had some amazing food and drank some beer and wine.
On the way back to the boat we came across the statue of Hercules.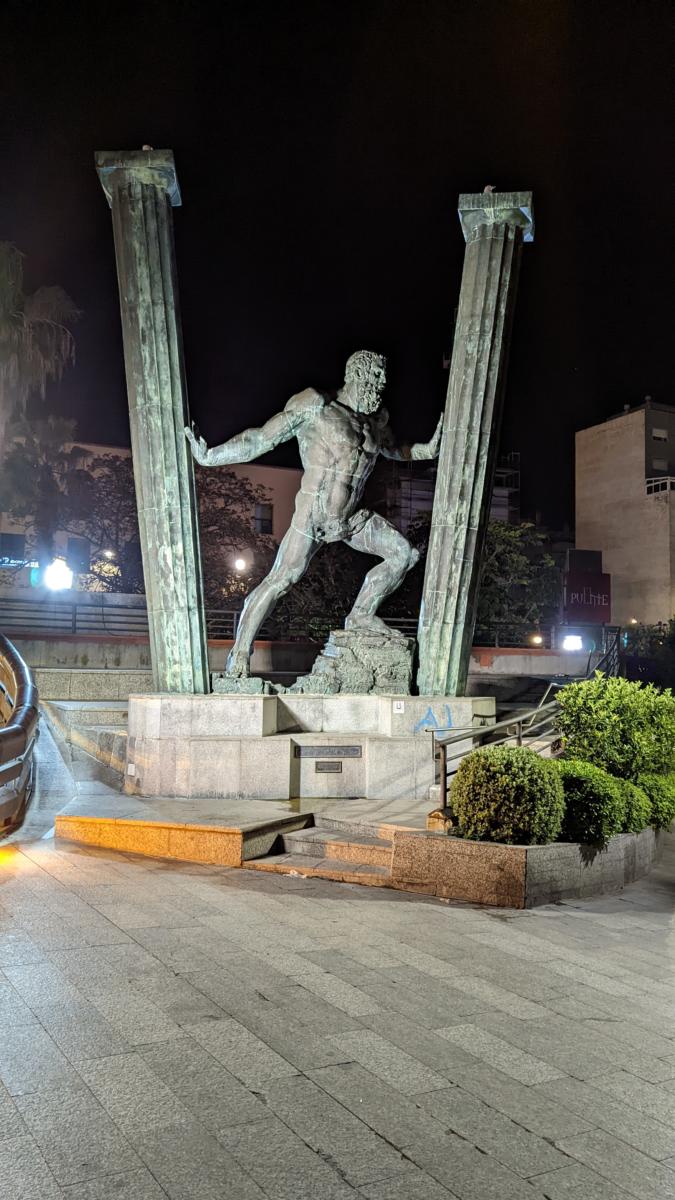 After getting back on the boat, which was considerably easier than getting off it since the tide had risen, we all fancied a rum. So we finished the bottle of rum we brought from the Canaries, then we opened the bottle of rum we bought whilst filling up with fuel….and we finished that as well. Unfortunately I had an 8am shift and only went to bed at 3.30am with a belly full of rum. It wasn't a pleasant start to the next day!