From the moment we left La Gomera it got pretty bumpy. 20-25knt winds and quite a large Atlantic swell. It didn't get any better. The winds increased past 26 knots so we put a reef in the mainsail. Then they passed 31 knots and we reduced the gib to 70%. Then they started heading for about 36 knots and the spray was covering us all in sea water and salt. As we approached the East of La Palma we entered the "acceleration zone" and the winds were passing 40 knots.
On the bright side
a) We made it
and
b) A pod of Dolphins kept us company again.
On the not so bright side my sunglasses are now at the bottom of the Atlantic after being blown from my head.
As we rounded the Southern tip of La Palma it was like somebody switched off the wind machine. In a matter of 100m it went from crazy strong winds to absolutely nothing. We had to put the engines on!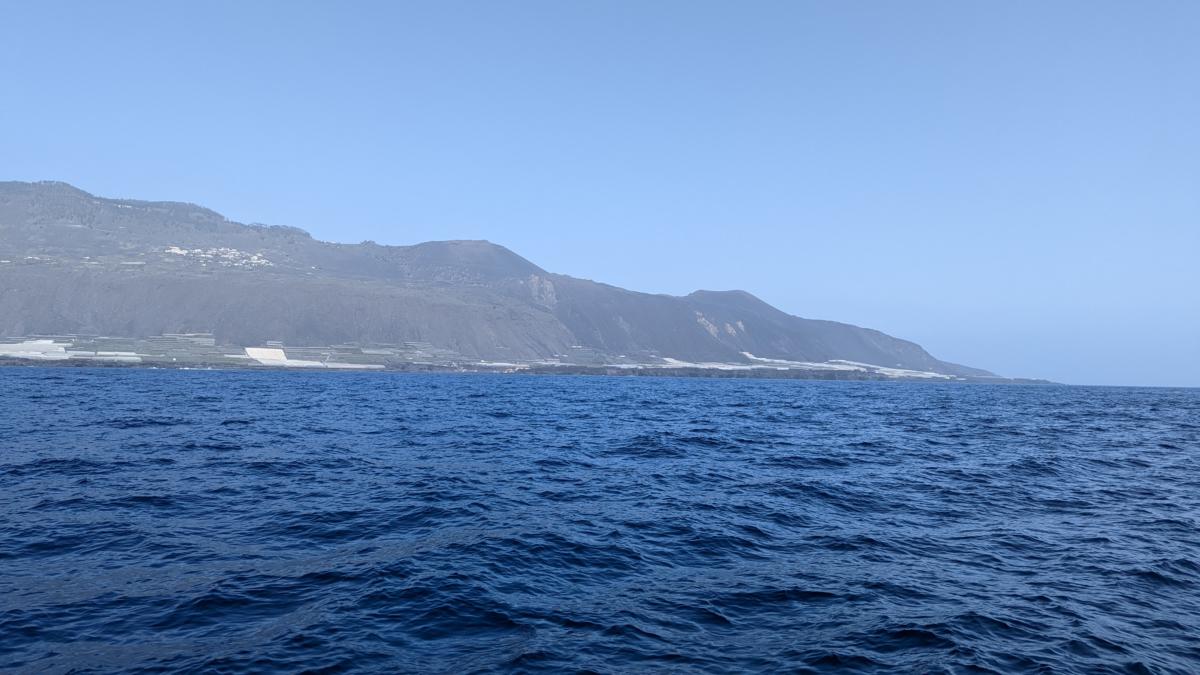 After motoring up the West of La Palma we eventually made harbour and had a much needed drink