I'm finishing work. I need a break. Getting a bit bored doing the same old stuff and there are so many other things that I'd really rather be doing. One of those things is building a shed. I'm gonna build a proper shed with stud walls and a sturdy door and all those things that a proper shed should have.
So we decided to get rid of the old one first. I inherited this shed from my Granddad when he died. I remember him keeping his birds in it when I was just a boy so this is a shed that's been in our family for a long time. It didn't take the boy wonder long to put an end to that particular legacy.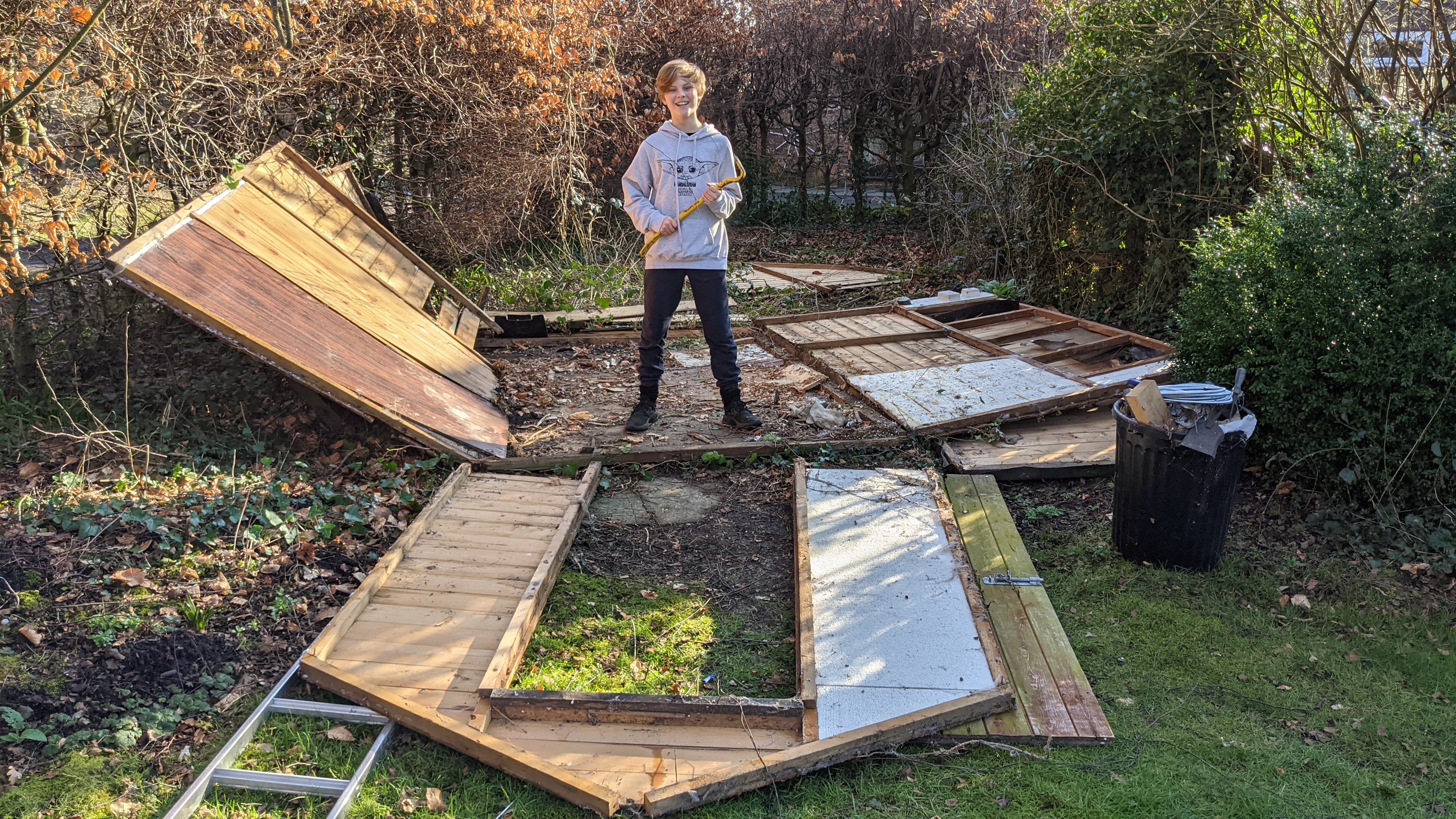 He punched out the perspex windows and roundhouse kicked the back off. I hit the front panel with my 2lb lump hammer that I inherited from my Dad and the front panel and then the two remaining sides comically collapsed out wards. We took the whole thing down in about two minutes, after getting the roof off.
So the shed has gone, in its place is a bit of a rough canvas where the shed Mk 2 will be built. It's going to have electricity and everything.