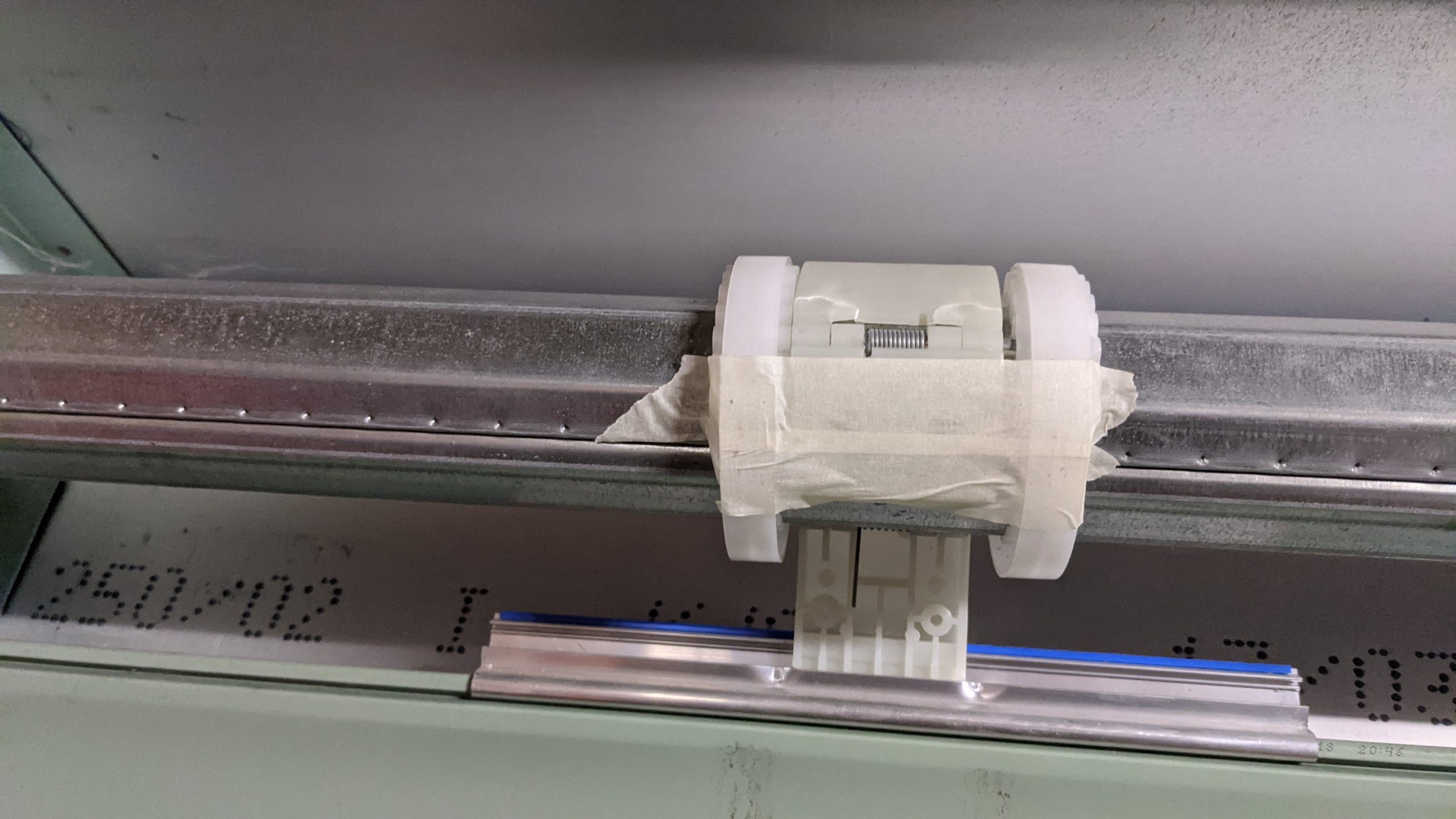 Those of you paying attention will remember that I managed to crash my garage door onto my car and that I planned to get some sensors installed. Well, annoyingly the sensors haven't arrived yet but I managed to crash my garage door into a ceramic pot. So, it's a step up from bashing my car in but ho hum.
Fortunately this time the white plastic things didn't snap, they just cracked a little and made a little plasticcy bit flap around a bit which caused some issues. So, in my usual over-engineered approach I fixed it with some masking tape.
Sensors arriving tomorrow, they'll be installed this weekend and you my dear reader will hopefully never hear more tales of door smashing plastic bits.