Back when we did the extension we had a bunch of planters built and filled them with flowers. In front of the planters we laid a few breeze blocks and covered them with render with the intention of building some benches out there. Since I was buying a load of oak to build a workshop at the end of my garden…more on that soon…I got a few bench slats thrown onto the delivery.
Whilst waiting for the oak to be delivered I took some 4×2 and laid it out to see how it would perform over such a large span.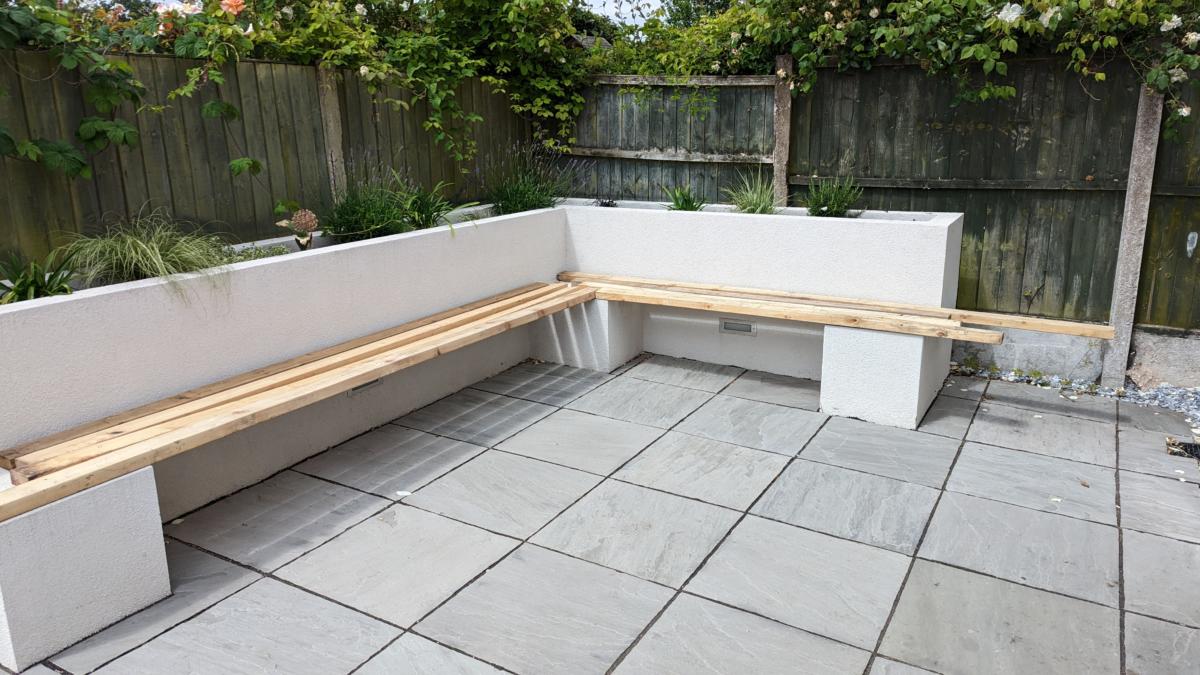 Not cut to size or anything, just playing around. The short span at the end of the picture was absolutely rock solid. But the large span was just rubbish. It was going to need some steel to brace it.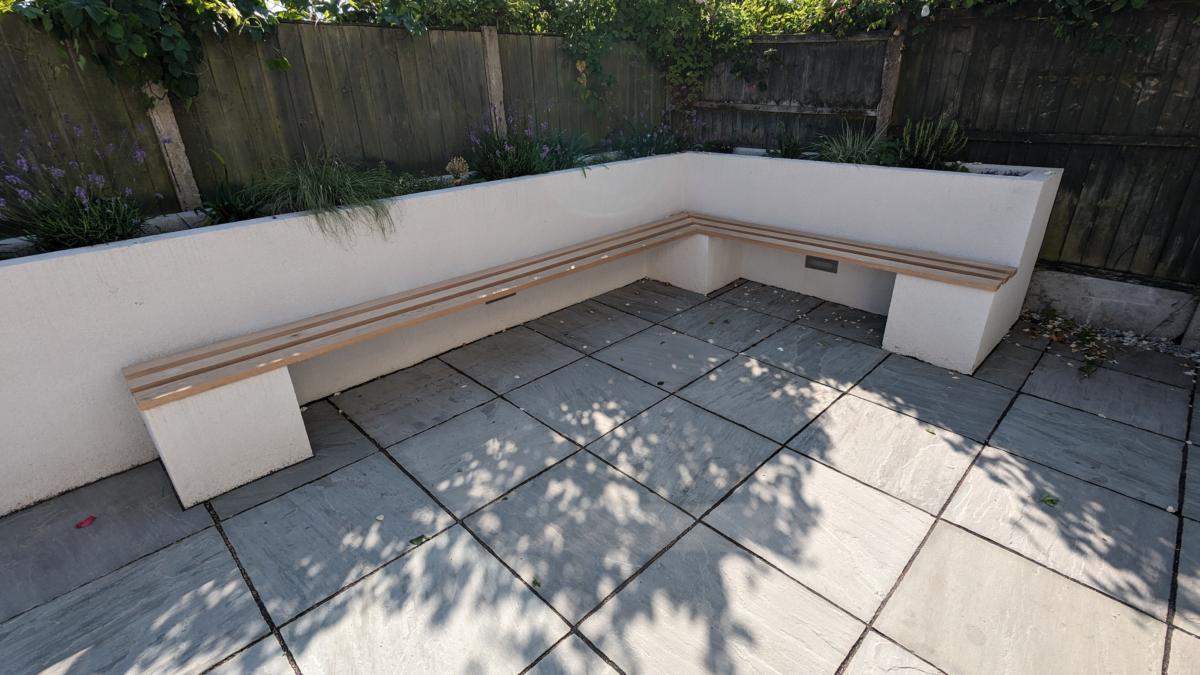 The oak arrived and I cut it all to size and laid it out.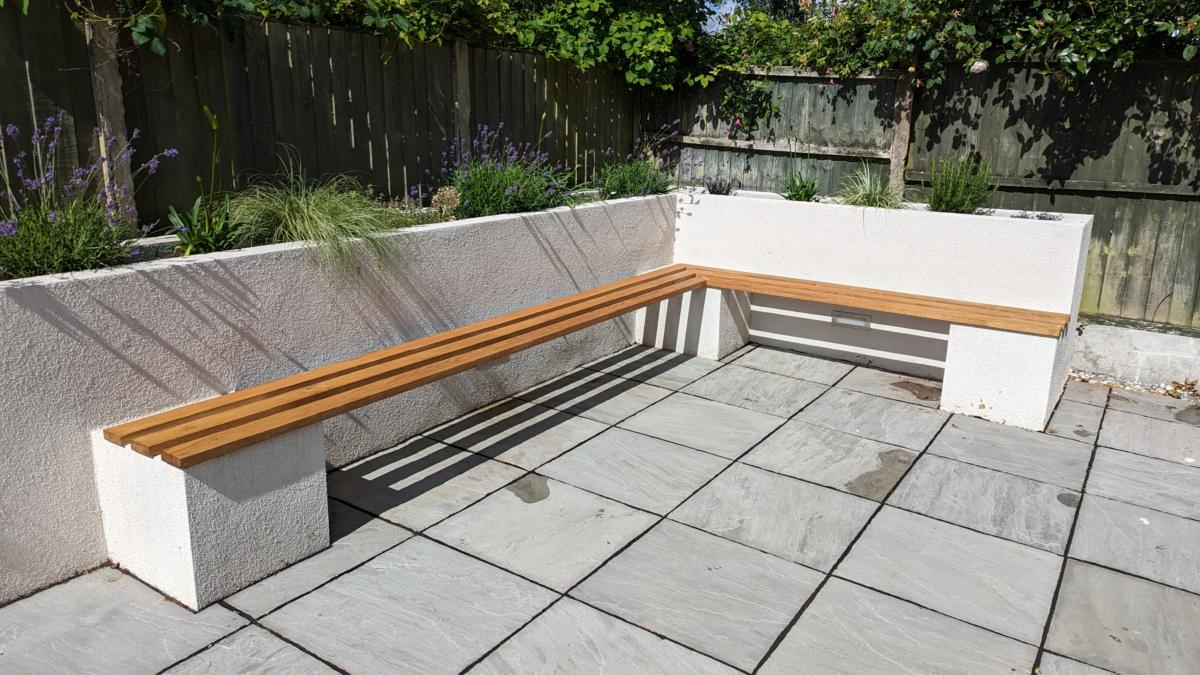 After clearing some space in my garage I managed to set up my wood horses and add some Osmo Garden Furniture Oil to preserve them a bit better.
The steel finally arrived and I used some rawl plugs and screws to fix the steel supports in,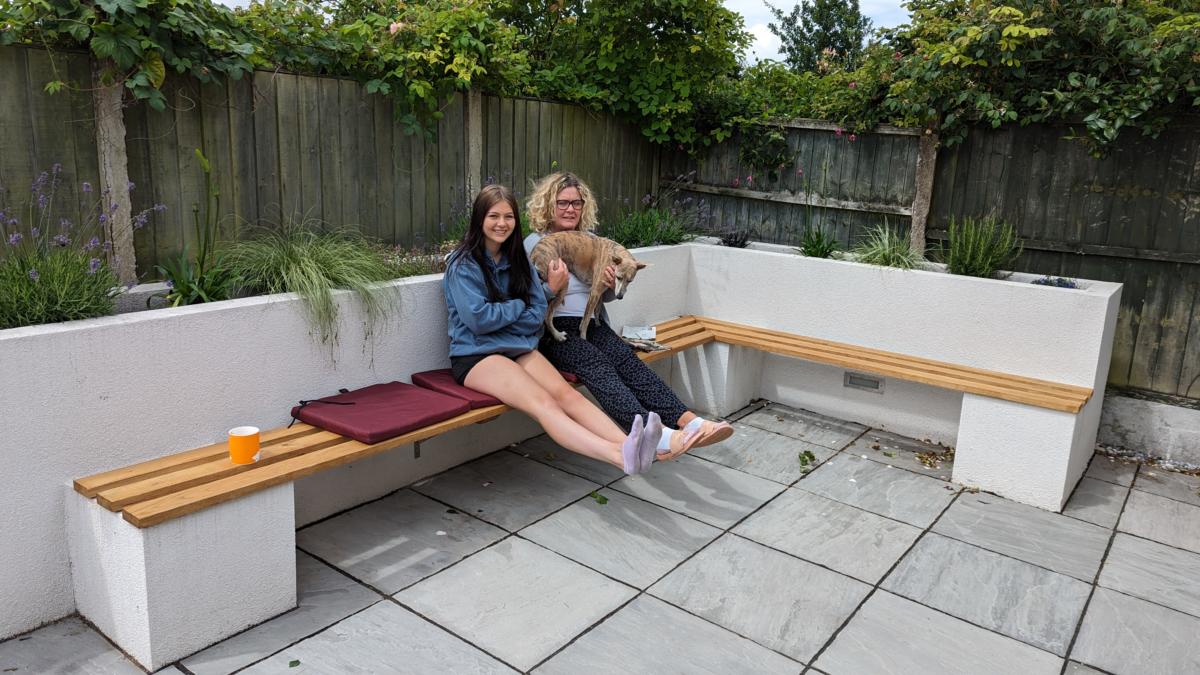 It worked pretty well until about 2 seconds after I took this photo when the entire bench dropped an inch having ripped the screws out of the top mounting point. I was a bit worried this would happen so I made a trip to the local hardware shop for some concrete fixings. Then I made a trip back to the shop to buy a 12mm masonry drill as my 12mm cheap crappy SDS drill from Aldi was bent and ended up making a 15mm hole rather than a 12mm hole. Then I used my concrete fixings and it's definitely so far so good. When the screws were ripped out it made a bit of a mess of the render but I have a cunning plan to patch it up again.