We had a bit of a dinner party. I made fresh ravioli from home made pasta and had a fancy serrated pasta cutter [ borrowed from the neighbours ] and everything.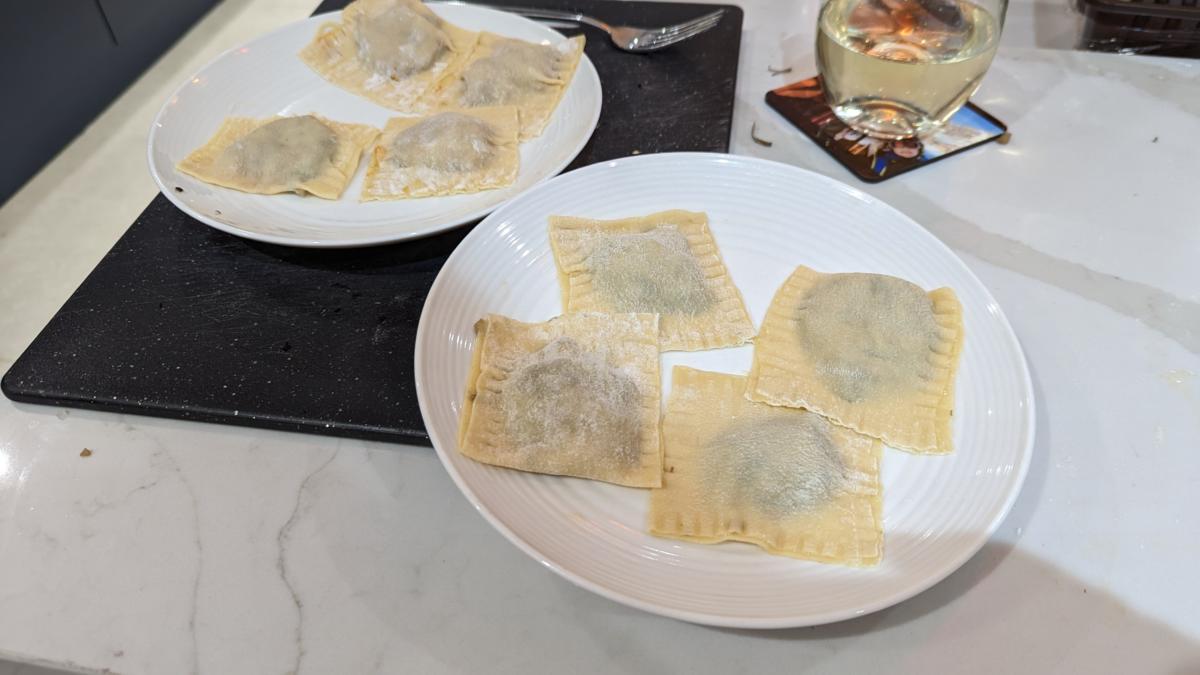 It was a while ago that I made them but I made three different varieties. One definitely had prawns in, one had chorizo and red pesto and one had some sort of mushroom and creme fraiche filling. They all could have done with more filling and I also forgot to drizzle olive oil over them at the end.
Emma made a Salmon en croute which was divine.