Charlie and I decided to nob off to London for a few days of sightseeing. It all started in Wigan Wetherspoons followed by a quick journey on the train down to Euston and a tube up to Camden. We arrived at our funky apartment and then went out for some drinks which quickly degenerated into chaos. The next day was our proper full day in London and it started by walking up to the top of Primrose Hill to take in the views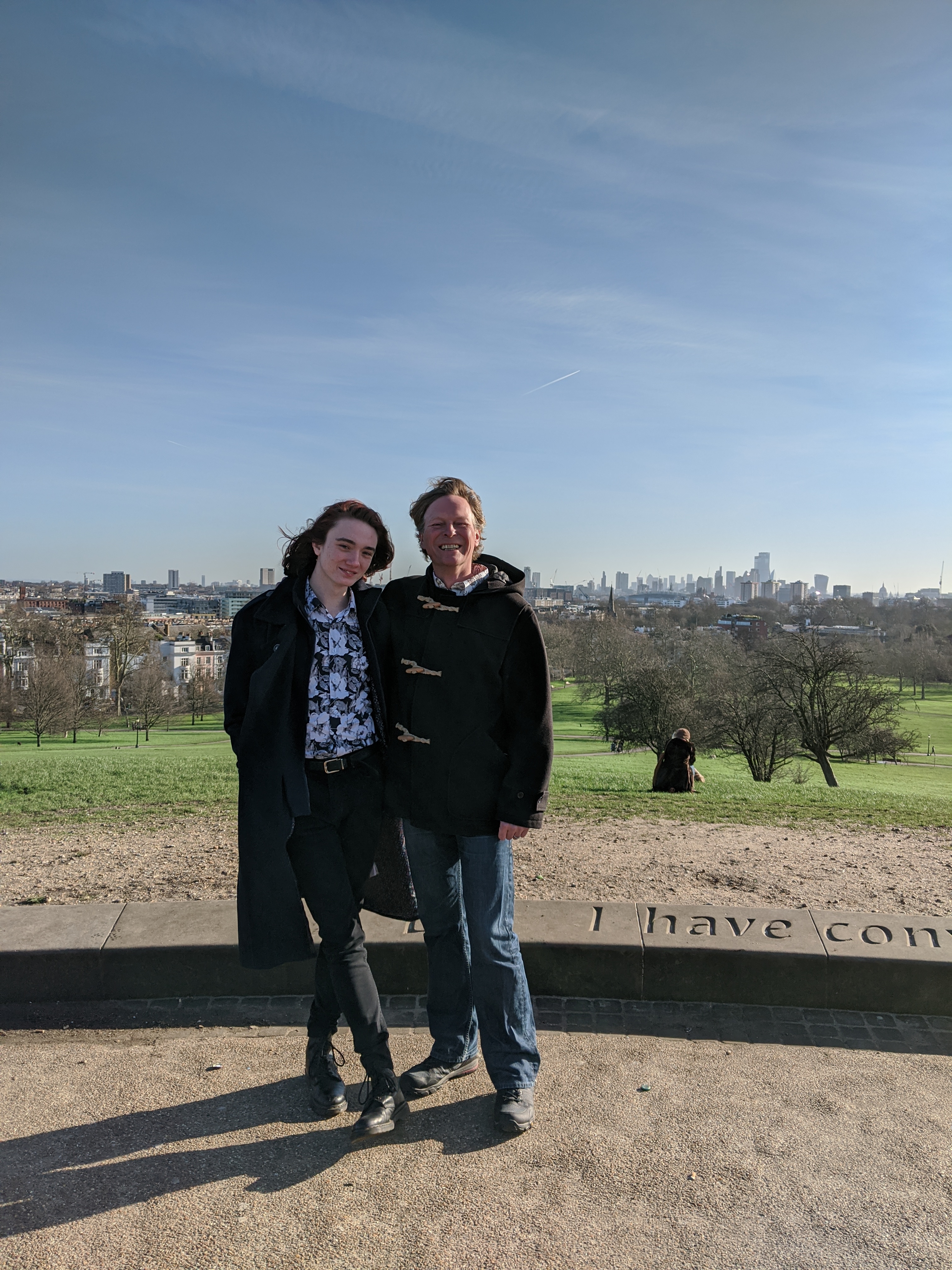 We then hopped on a bus and headed into Central London. I think we might have had a beer somewhere before heading to Covent Garden – but where that beer may have been is a mystery to me.
A spot of lunch in Covent Garden before embarking on a mission to find the Dr Martens shop…without using google. We wandered here, we wandered there – drinking beer in both places…at one point we ended up in the Bear and Staff where we met quite possibly the dullest and least helpful barman in the whole of London.
Eventually we worked out it was on Neal St, then we cheated a bit since we were pretty pissed by this point and looked up Neal St on Google Maps.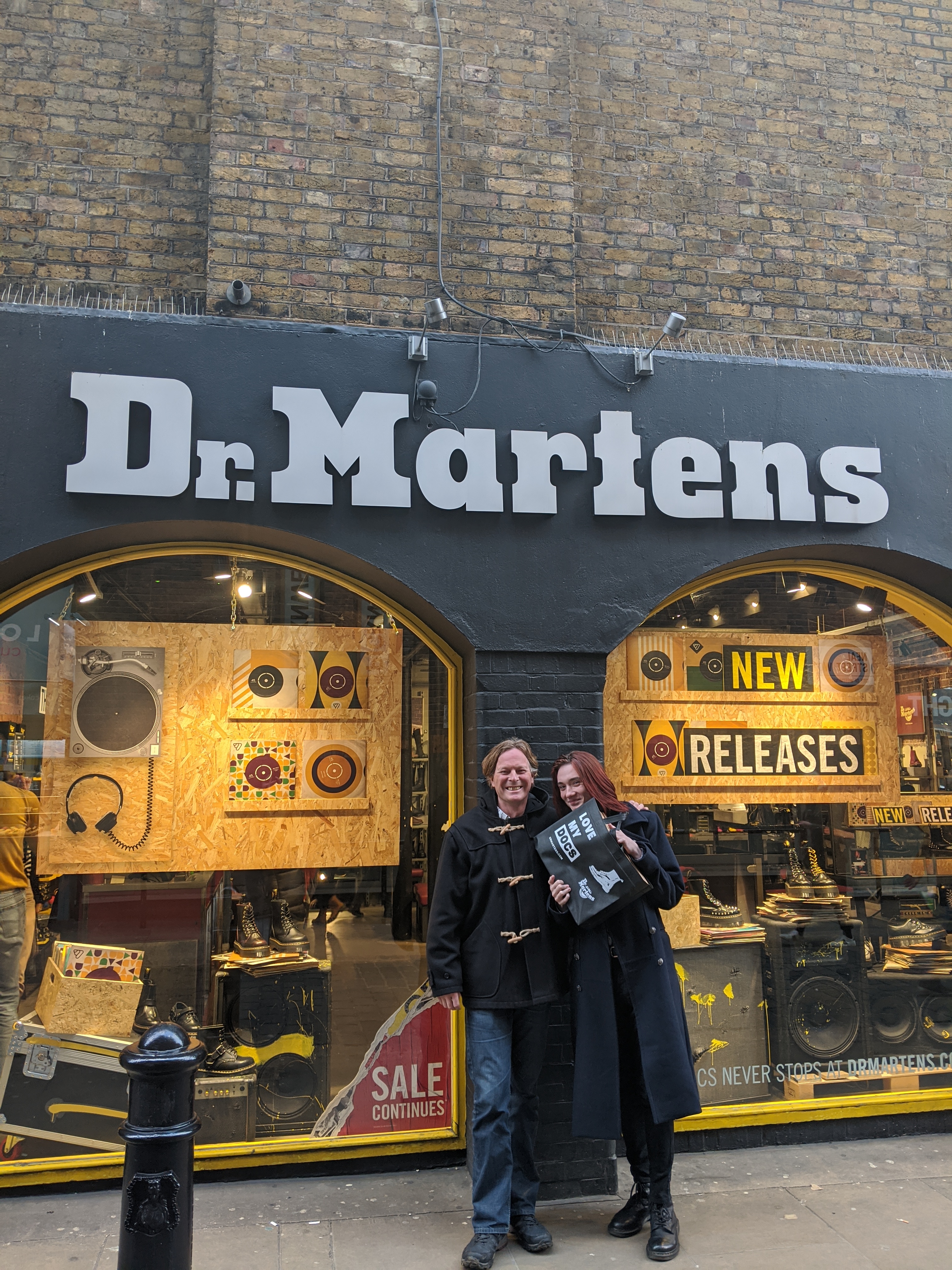 We made it and Charlie got his DM's. At this point we wanted to do the tourist thing so we went over to Punch and Judy and drank beer on the balcony watching some pretty epic street performers.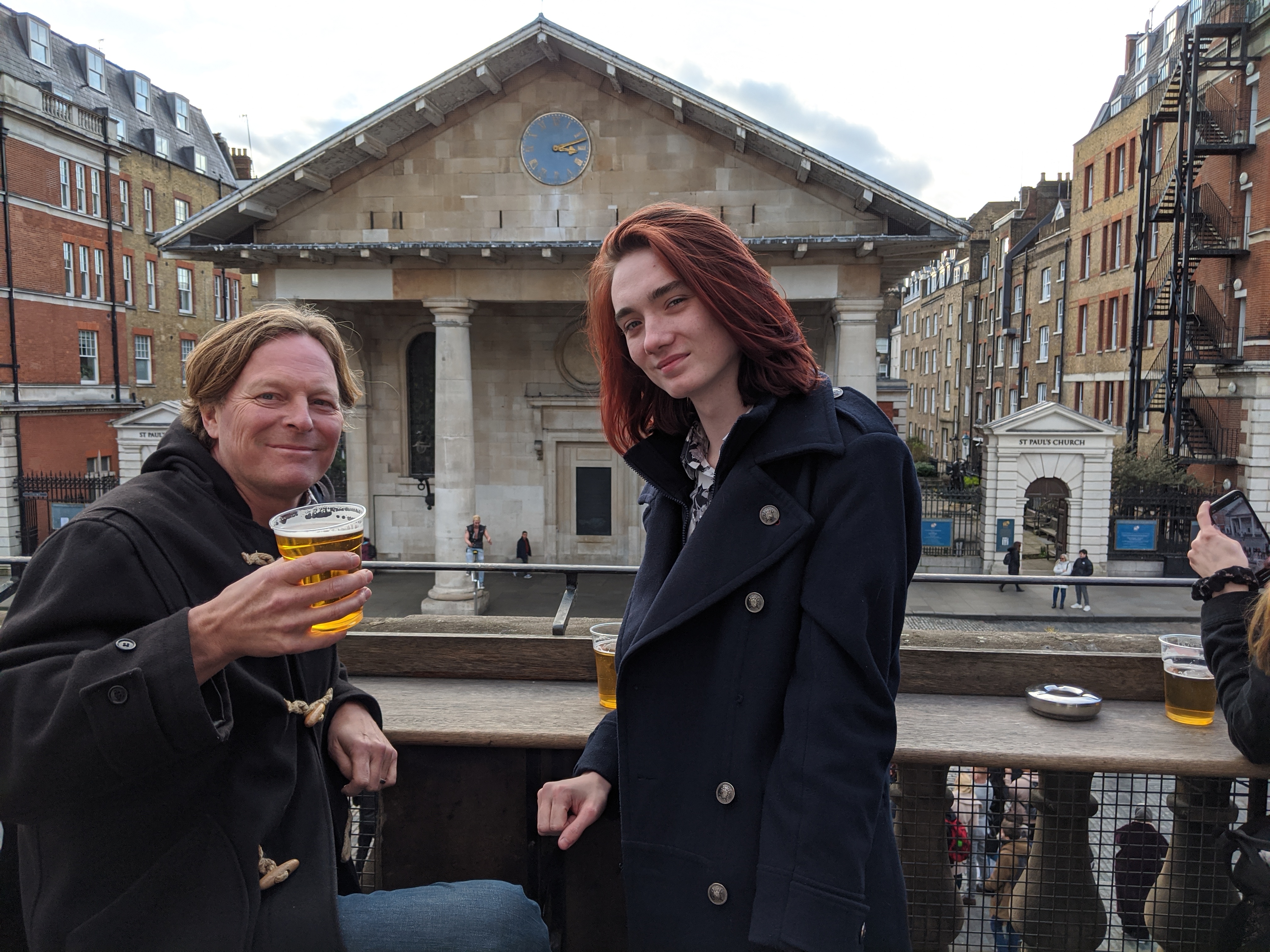 It all gets a bit blurry here but we got on the tube, on the wrong spur and ended up down by London Bridge. Got out of the tube and ate dinner in the first random pub we came across, The Southwark Tavern, which served pretty wonderful food actually, and then we hopped onto the correct tube and went over to South Kensington to meet up with Gerome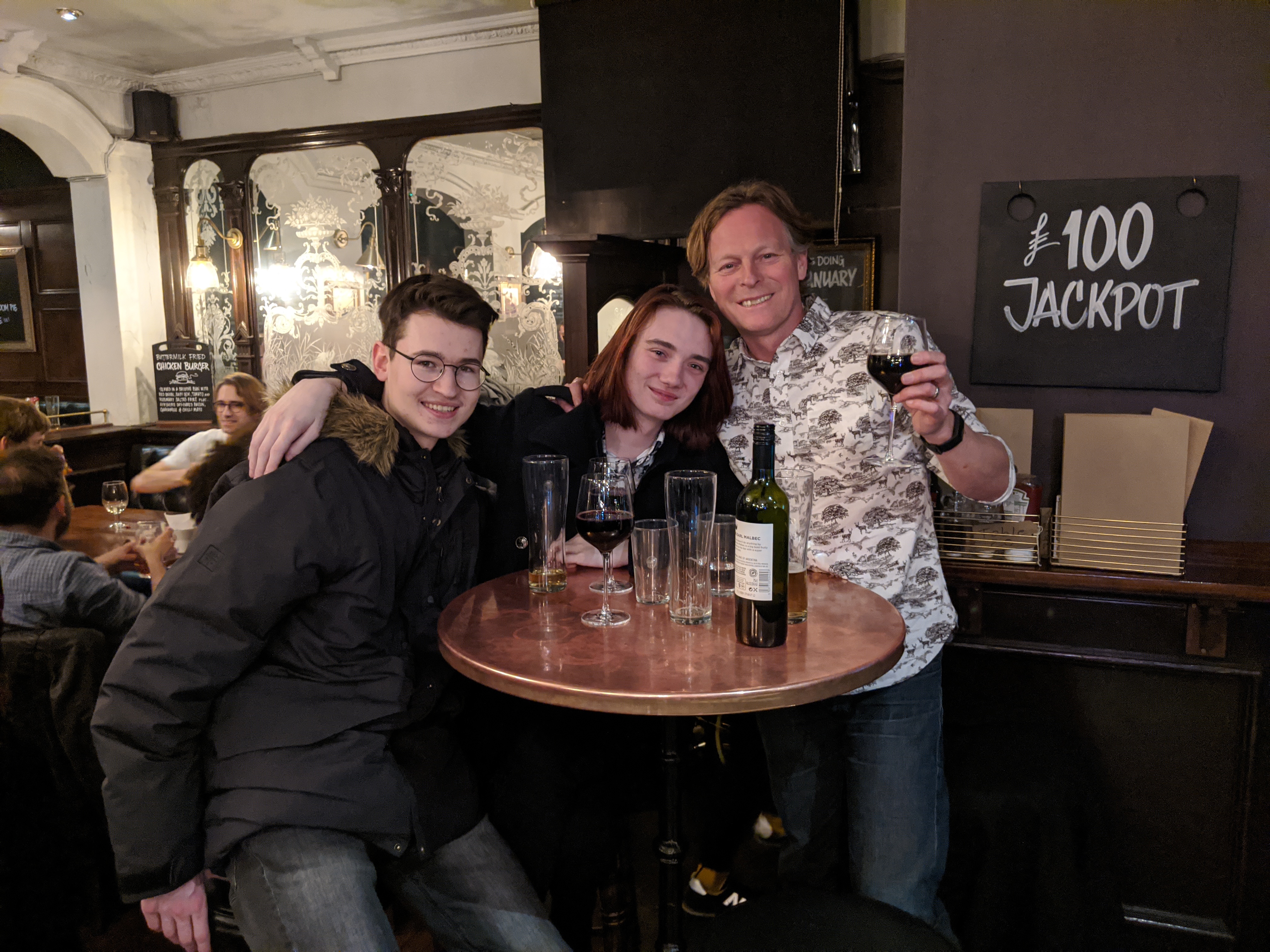 This brought the night to an end – we uber'd back to Camden and passed out.
On the last day we grabbed our stuff and left the unbelievably insecure apartment we rented…turned out you didn't need to put a code in – just turn the handle and off you go … and headed down to Embankment to show Charlie one of my favourite views in London from the bridge outside Embankemt Station. I always thought it was called Hungerford Bridge but that could be the bridge the train goes over – according to Google maps it's called Golden Jubilee Bridge.
We finished the London mash with a glass of wine in Gordon's Wine Bar. I've been to this place many times but it's the first time I've ever managed to find a table in the vaulted section. It seems daytime drinking has something going for it after all
We both slept most of the journey back on the train being rudely awoken just before Wigan. In the mad dash to get off the train I managed to lose my pilfered emergency wine glass. Sad face.