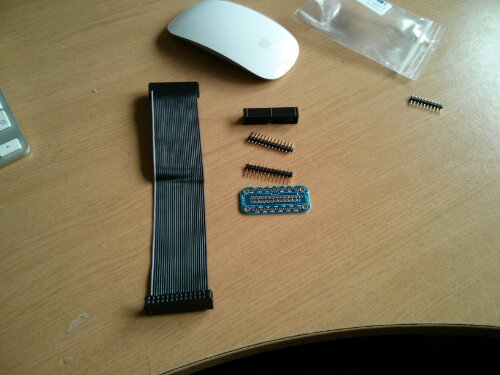 This will hopefully form part of my ongoing raspberry pi fun. However in between now and said fun there has to be an element of soldering. Oh dear.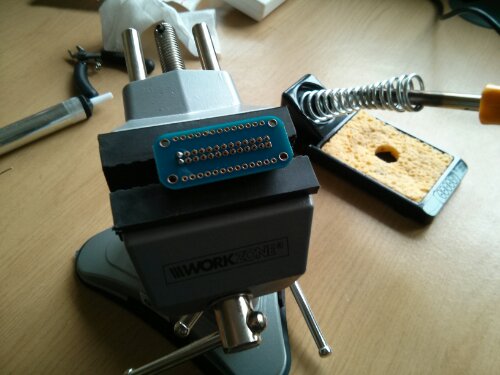 The first two solders went OK. Only 24 more left to do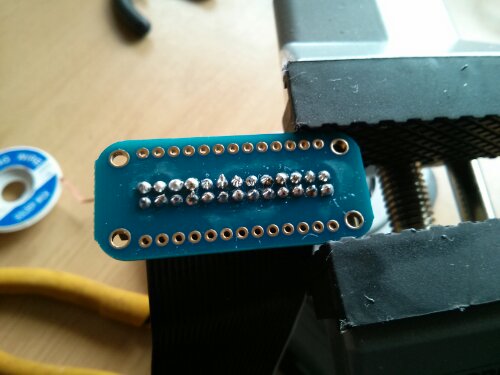 My electronics teacher would still despair at my soldering skills. They haven't improved much in twenty years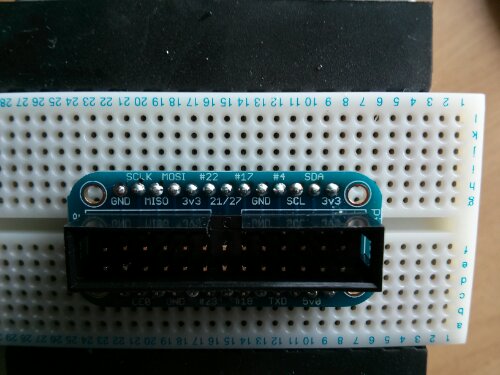 I'm actually quite proud of this bit of soldering. I may well be getting the hang of it!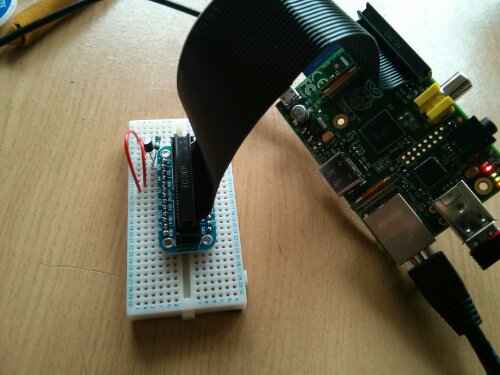 The finished project. A raspberry pi controlled digital thermometer for my office. I now have to write a bit of code to log it to a php graph page but that's the easy bit 🙂