John and I managed to get the boat in the water for the first time this year. It's been a tough year to get up to the Lakes what with children, work, veggies and a lawn to take care of but we made it up anyway.
We also discovered that the boat yard has a jet wash for the boat owners to use……
Before: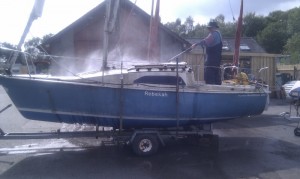 After: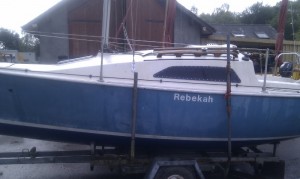 It can quite clearly be seen that our boat is white! Amazing.
It'll look even better at the end of this month when the insurance pay up for a repaint of the hull, we're going a nice navy blue. Watch out for the pics in October!