Twenty years ago I was a bit of a bad lad and shaved a bald patch into Paul's head and whipped off Jaz's eyebrow in a pique of juvenile exuberance.
Fast forward to present day and as a group of nearly middle aged men Paul and Jaz get their revenge.
Below is a picture of the back of my head after Paul attacked me with Jaz's clippers whilst I slept.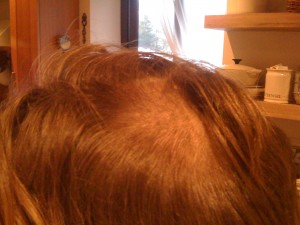 It's quite difficult to make out the extent to which he disfigured me so here's a shot of the hair that was chopped off.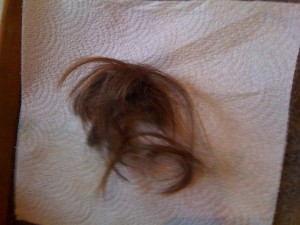 Jason denies all involvement in the actual chopping but he admits to conspiring with Paul before the fact and with providing the clippers. Jaz left and Paul right below – Public Enemy numbers 2 and 1 respectively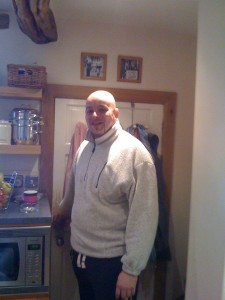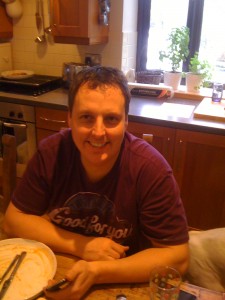 …………………………………………………………………………….
The upshot of all this late night hairdressing was that my dear wife had to fight back the tears as she shaved off my golden wavy locks and reduced me to this…